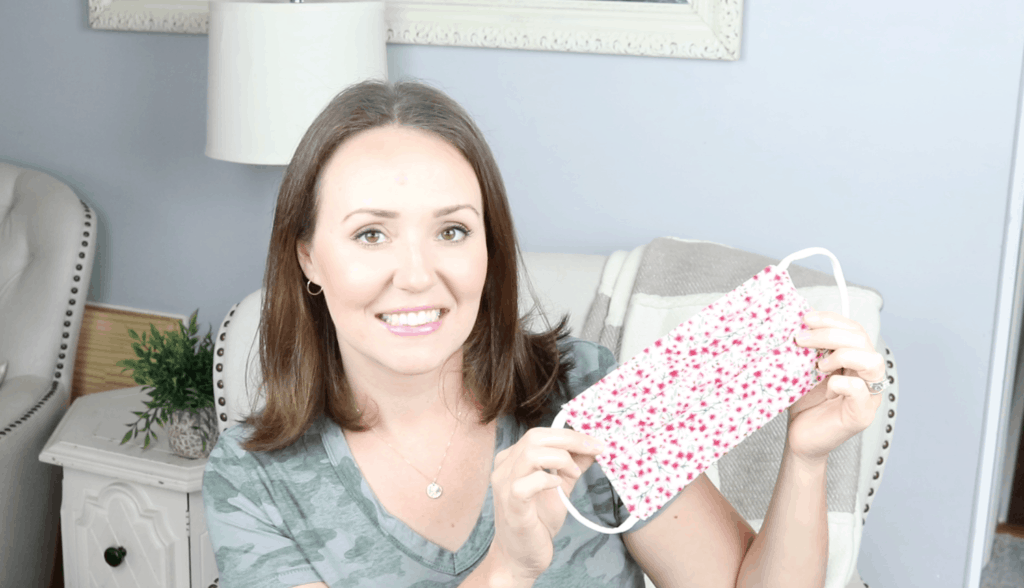 Join me for a step by step tutorial on how to sew a medical face mask with filter pocket. There is a huge shortage of face masks for the medical community and these diy face masks could really help.
Please note, I am making no claims as to the effectiveness of these masks. These masks will not prevent you from catching a respiratory illness. For up to date info and guidelines, look at the CDC website https://www.cdc.gov/coronavirus/2019-ncov/index.html
Because of the shortage of n95 masks and PPE in general, some hospitals are accepting fabric mask donations to use as backup when needed. The hospital I spoke with just asked that the mask have a pocket where a filter could be put inside. So this tutorial shows you how to make a face mask with a filter pocket. Before you make any masks for donation, check with the hospital in your area for their guidelines and suggestions.
This post may contains affiliate links, which means I make a small commission at no extra cost to you. As an Amazon Associate I earn from qualifying purchases.
Filters
This has been a FAQ from my youtube tutorial showing how to make this DIY face mask. The best filters I have found are these. These won't necessarily prevent you from contracting a virus. N95 masks should be used whenever possible. But these say they will filter small particles. If you are making them for personal use, I think these filters would be great, but if you are making them for hospitals, check with them before you put any filters in the pockets!
Supplies
Elastic has been sold out everywhere, so I improvised and made my masks with nylon elastic headbands(linked above). I actually like the nylon better because it's way softer than elastic and it's easy to tie to get a snugger fit for someone with a smaller face. Also, you want to make sure your fabric is 100% cotton and keep in mind that men need to wear these too – so if you are making them for a hospital, keep that in mind!
How To Sew A Medical Face Mask With Filter Pocket
DIY Face Mask Step By Step Tutorial
Cut Fabric. You will need 15″ long by 8.5″ wide.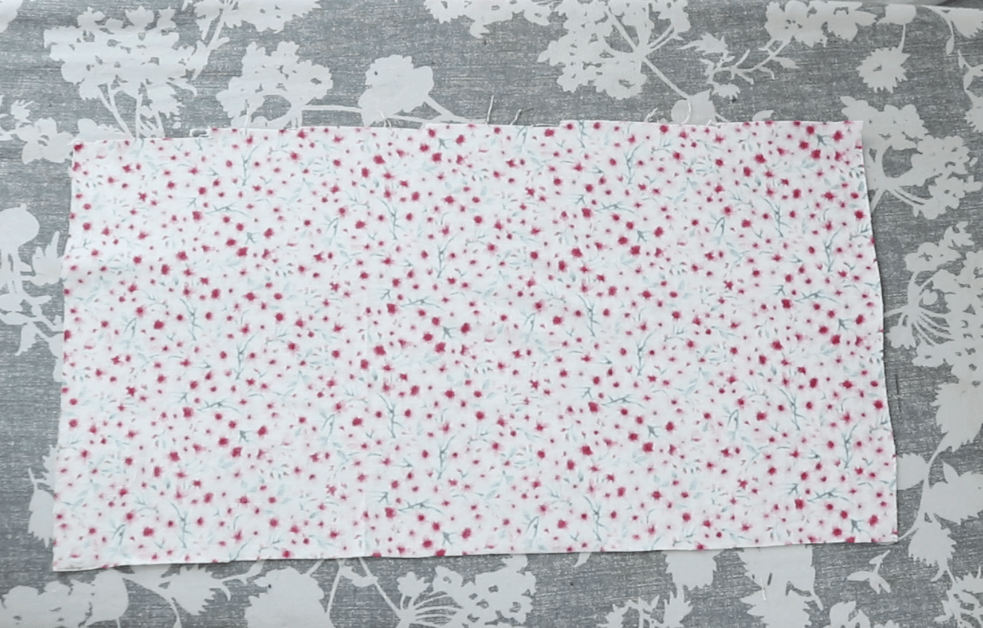 Fold your fabric in half and use pins to mark about a 3″ opening at the top. This is where the filter will be inserted, so you can adjust this size to make it smaller or large depending on the filter you want to put in.
With your sewing machine(or manually), stitch the top towards the opening you just pinned. Make sure to backstitch near the opening of the pocket.
Next, rotate your fabric so that the pocket is in the center of your mask.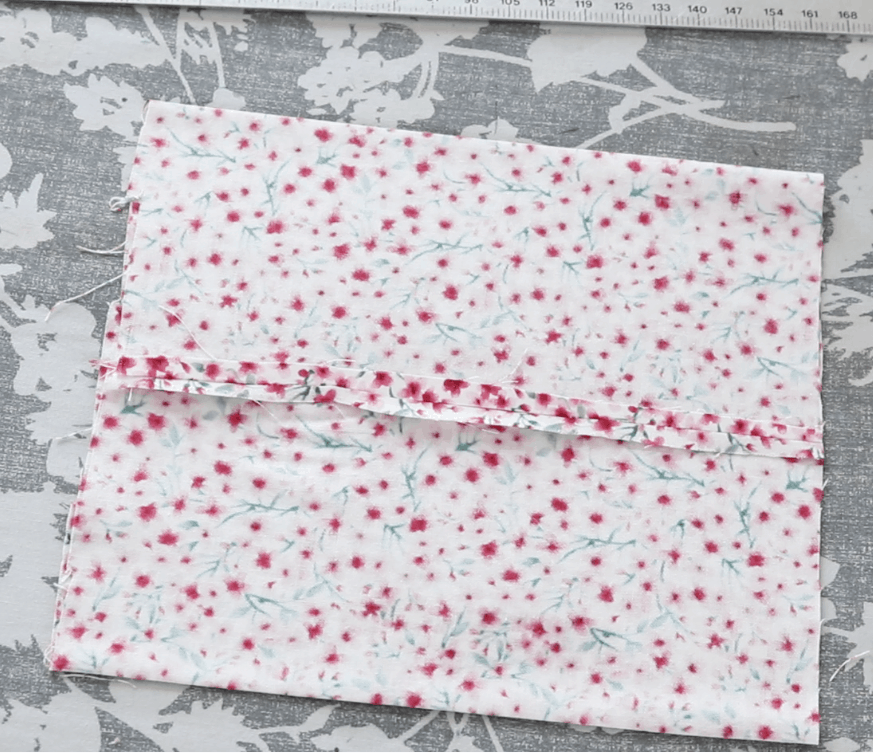 Cut your nylon 6″ if using nylon and 7″ if using elastic. Then pin or hand sew the nylon or elastic into the corners of the mask. The mask should still be inside out at this point.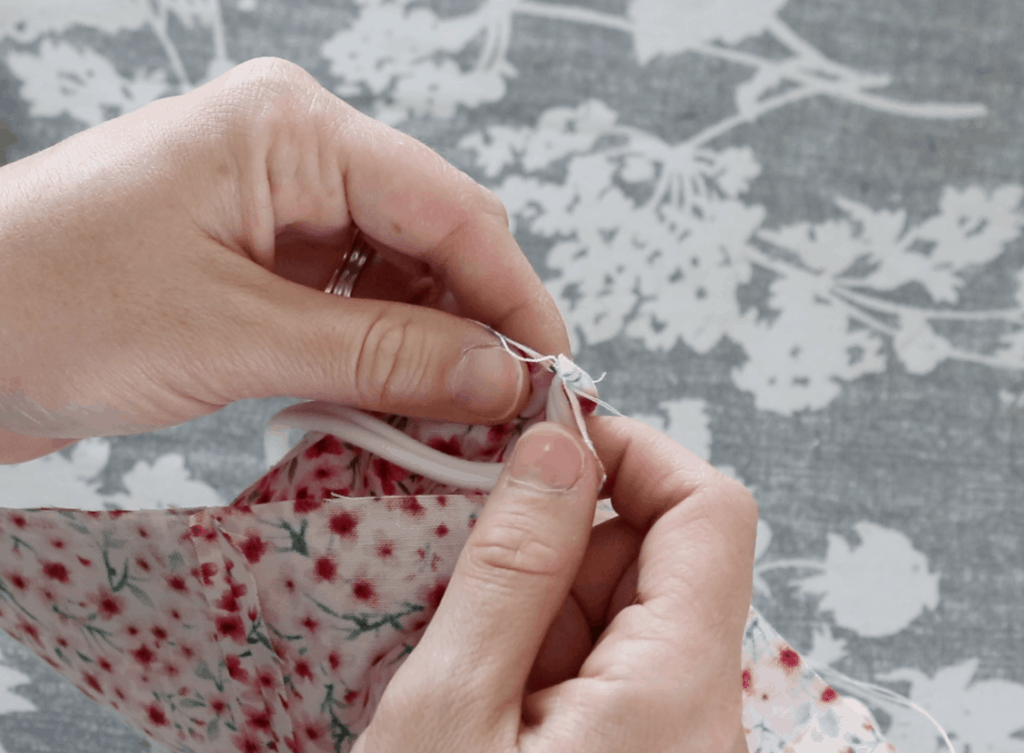 Once you have your elastic or nylon secured, make sure the straps are INSIDE the mask, not outside. Then do straight stitches down the sides of the mask.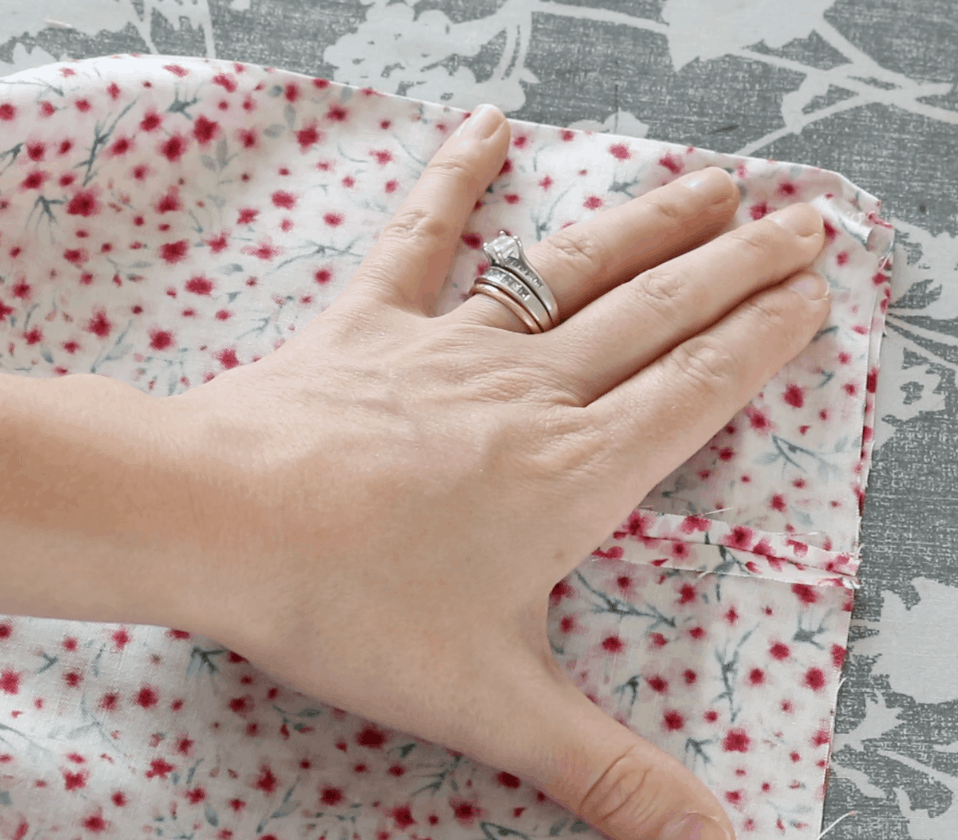 Turn your mask inside out and use a pencil to poke out the corners.
Now it's time for the pleats. Make 3 lines across your mask at equal widths. You will use these lines to know where the center of your pleats should be.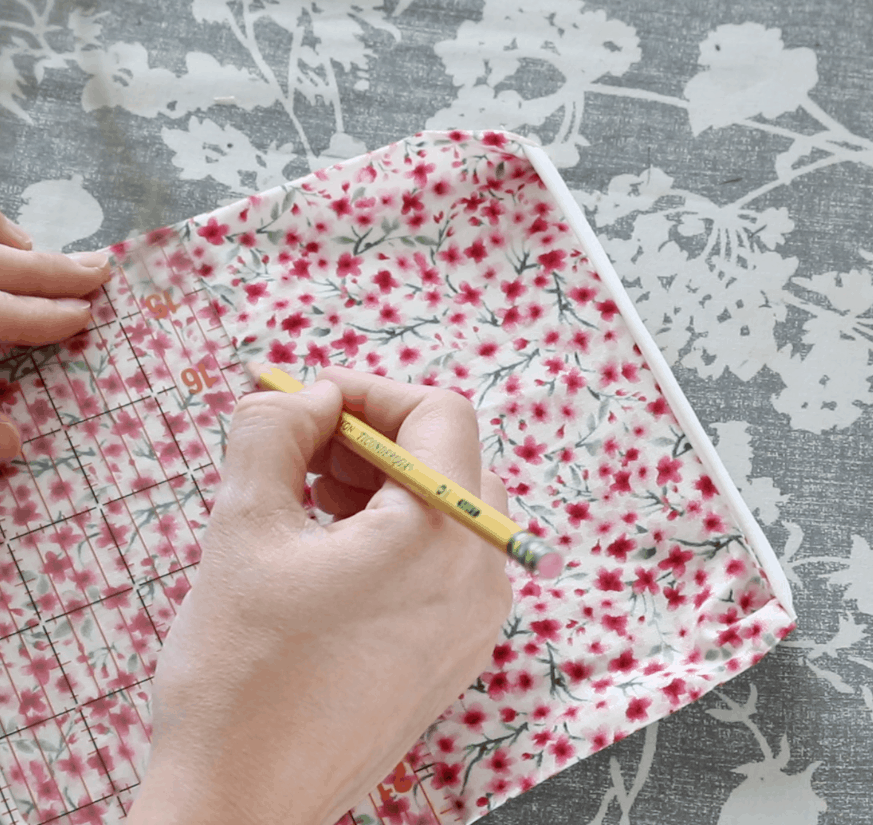 Get your iron read and fold those pleats as neatly as possible. Make sure all the pleats are going the same direction and iron them flat.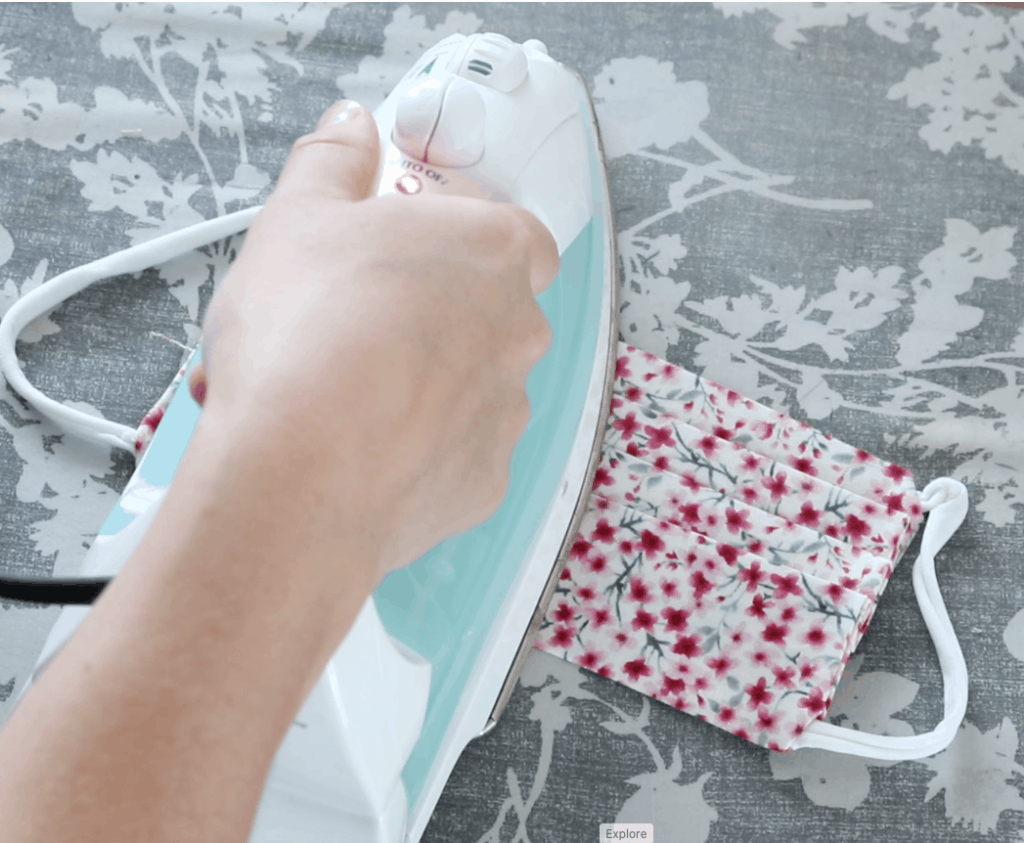 Last step is sewing the pleats in place using your sewing machine.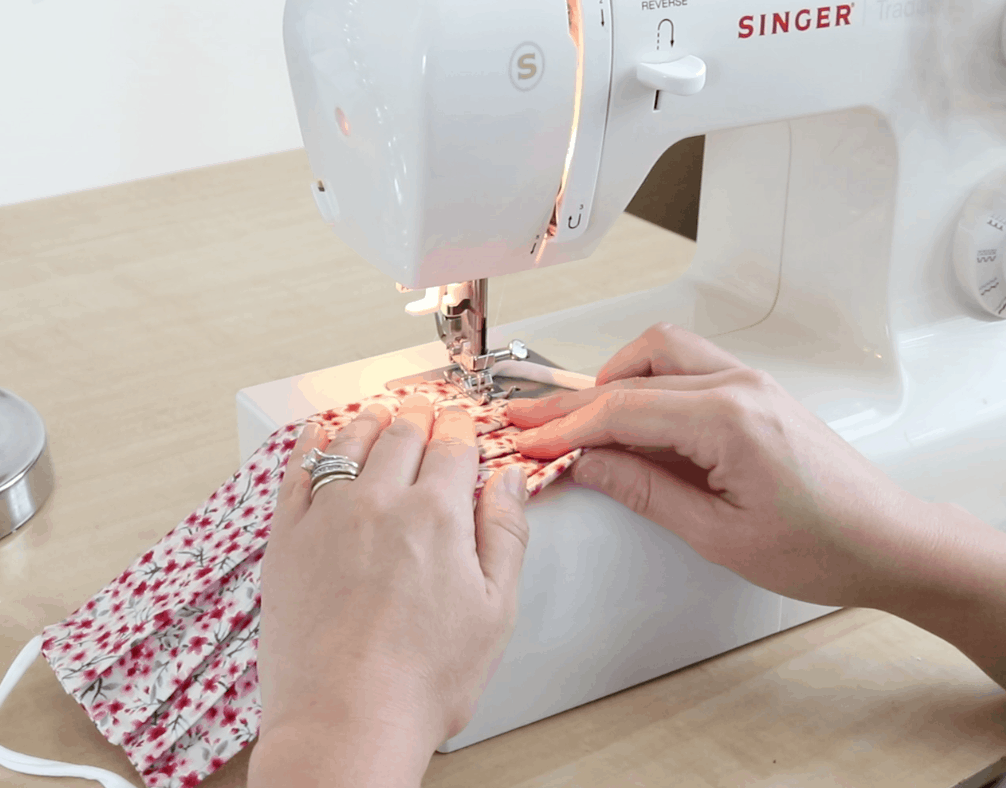 And voila! You have yourself a DIY face mask with filter pocket. I hope you will check in with your local hospitals and see if they are accepting masks. If they are, make sure you ask what type of masks and their particular guidelines. Happy Making!
 Want to pin it for later? Hover over the image below until the red 'pin' button appears.