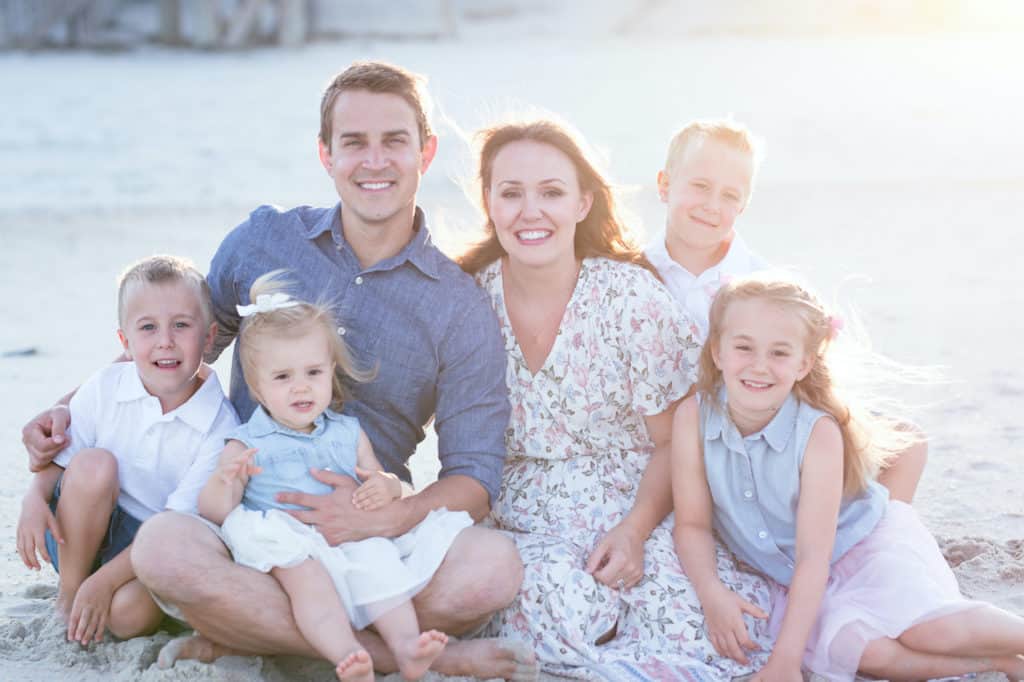 Welcome! My name is Kristin, the author and video creator behind this blog and YouTube channel. I have been married to my high school sweetheart for 13 years and together, we have 4 amazing kids that we have chosen to homeschool. I had my first 3 children all within 17 months and we just added our 4th baby, 4 years later.
I grew up in the city and thought I would never leave. But once I got a taste of the country, I was all in. I dream of one day owning a home with a lot of acreage for horses, goats and anything else my heart desires…but for now, my backyard chickens and dreamy garden are perfect for this busy, homeschooling mother of 4 😉
I have a passion for creating and I need to be making and creating every single day. I love a good DIY project and I am constantly thinking of what to make next. My husband and I love doing DIY home renovations and coming up with exciting ways to make our builder grade home more beautiful is a passion of ours.
I have owned and operated a successful Etsy shop for the past 7 years and it has been a fantastic outlet for my creativity, but in 2017 I published my first youtube video and fell in love with that platform.
I cook most of our meals from scratch and being in the kitchen making delicious, healthy meals for my family is something that I love. I hope you leave here inspired to cultivate more beauty in your home, whether it be as extravagant as baking a delicious loaf of sourdough bread or as humbling as sweeping up the crumbs from lunch(again).
Thanks for being here!