This post is all about needlepoint for beginners. If you are interested in getting starter with needlepoint, then this guide is for you!
Needlepoint For Beginners
Needlepoint is such a fun art to learn. There are so many possibilities with it and the canvases and fibers are truly endless.
Needlepoint can be as complicated or as simple as you want – that is one of the things I love about it! Similar to quilting. There is a wide range of options varying from super simple to super challenging.
So depending on your skill level, there is always something for you!
I heard someone describe it as paint by numbers, but with fibers(or thread, or yarn). And I loved that description.
Needlepoint Supplies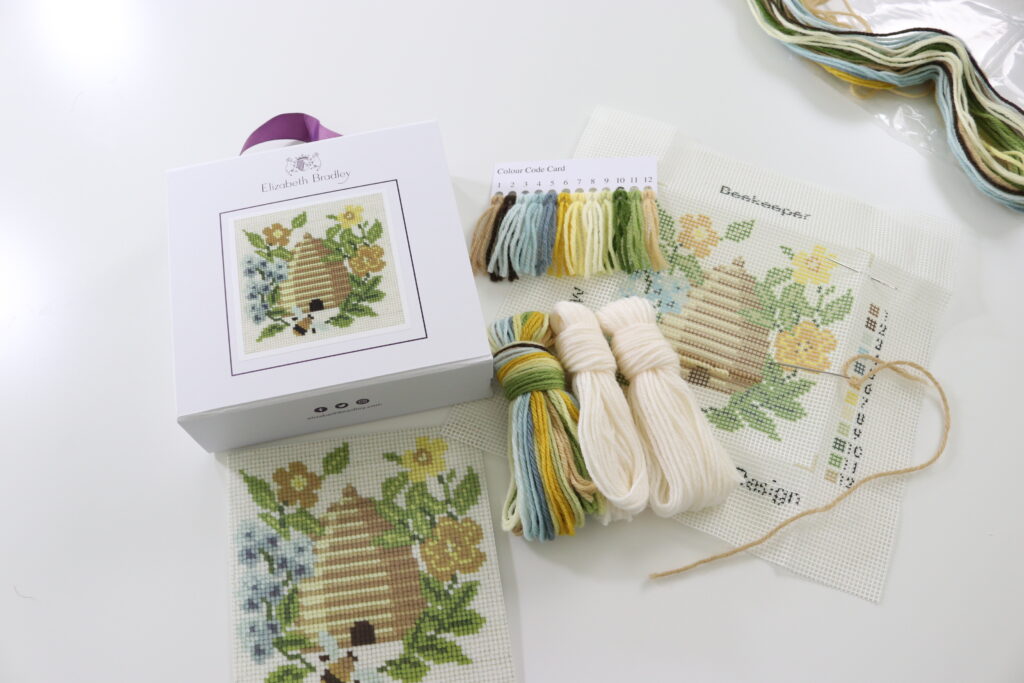 A Canvas – find something that catches your eye and makes you excited to get creative. My favorite place to buy canvases is from needlepoint.com They also have helpful video tutorials on their website if you need more help.
Fibers – You can use a variety of fibers while creating with needlepoint. Popular options are wool, cotton and silk.
Needles – There are several needle sizes and you will want to match your needle size to your canvas. Each canvas has a different mesh size.
Sharp Scissors – Sharp embroidery scissors are a must with needlepoint! I found a pair at my local craft store for a few dollars.
Needlepoint Kits
I am so excited to be partnering with Needlepoint.com for this sponsored post! The beautiful kit I am using and showcasing in this tutorial is from their website.
Like most crafts, there are a handful of supplies that you will need to be able to get started with needlepoint.
The thing that I love about needlepoint.com is that they make collecting all the supplies you need as simple as clicking a button!
The team over at needlepoint.com has needlepoint kits GALORE!
Seriously, so many beautiful options like this, this and this one is super cute too!
Use the coupon code "RAISINGNOBLES" to get 15% off your order from needlepoint.com!
Getting Started With Needlepoint
So once you have gathered your supplies, or chosen your kit from needlepoint.com it is time to get stitching!
Thread your needle. The kits come with a needle threader which is super handy.
Tie a knot in the end of your thread farthest from the needle, this is called a waste knot.
Insert you needle into the canvas about 1″ away from where you plan to begin stitching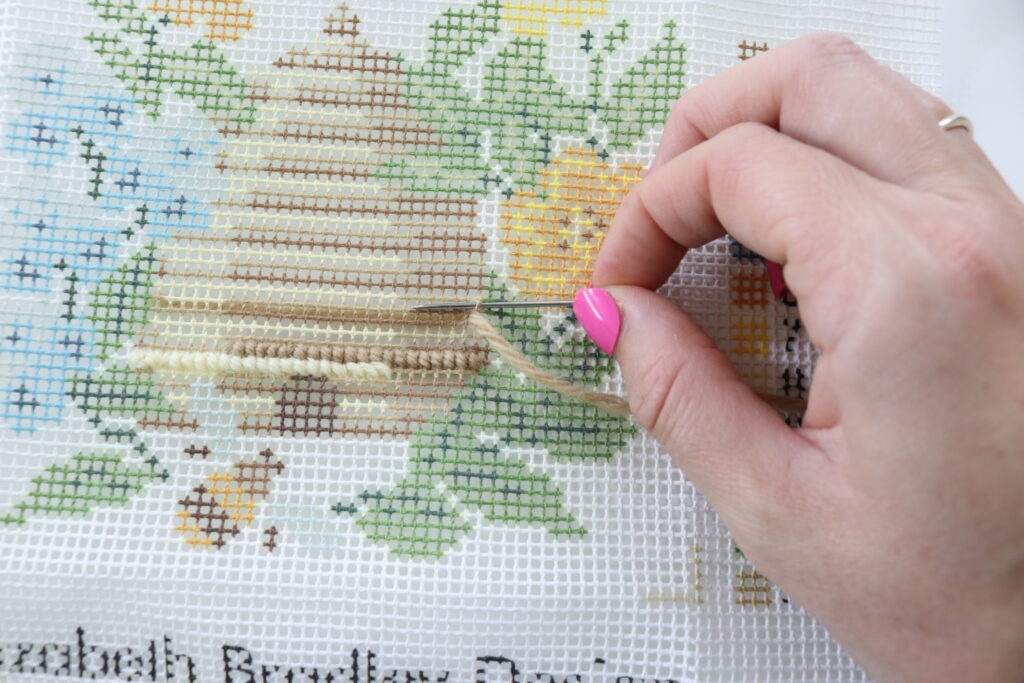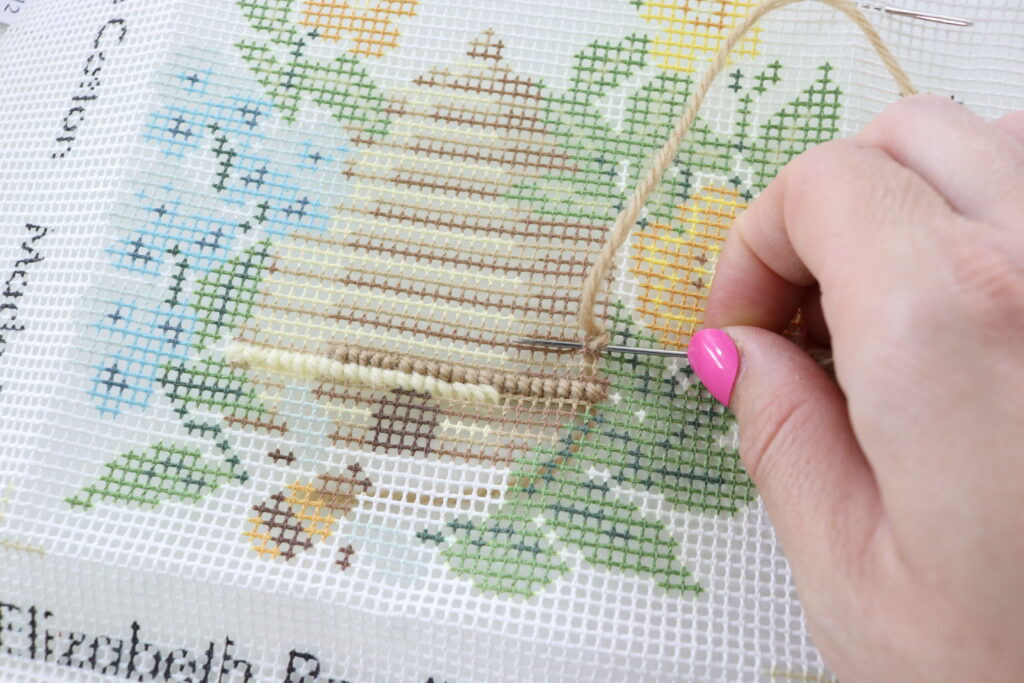 When you have run out of thread or need to switch to a new color, send your needle to the back of your canvas and run the needle behind the stitches, pull through and cut your thread.
Finishing A Needlepoint Project
There are so many fun things that you can do with your needlepoint project. Some of my favorites are framing, turning into a clutch and making a pillow out of it.
There are a lot more options and needlepoint.com actually offers a finishing service! So you can send in your finished project and they will turn it into whatever you would like!
What Is The Easiest Needlepoint Stitch For Beginners?
On of the easiest foundation stitches is called tent stitches.This is a family of stitches that are worked diagonally on the canvas.
Is Needlepoint Easy To Learn?
By grabbing your kit from needlepoint.com and learning the right basic stitches – needlepoint can be very fun and easy to learn!
Where Should You Start Needlepoint?
The experts recommend that you begin stitching the white or lighter areas of the canvas first. This will prevent the darker colors from being pulled through and messing with the lighter threads or fibers. Very similar again, to paint by numbers.
Happy Stitching!