Join me as I share a tutorial on how to put together the Prairie Garden Quilt Kit from My Fabric Addiction on Etsy! This quilt kit is so beautiful and perfect for beginners – you are going to be so surprised by how simple it is to make!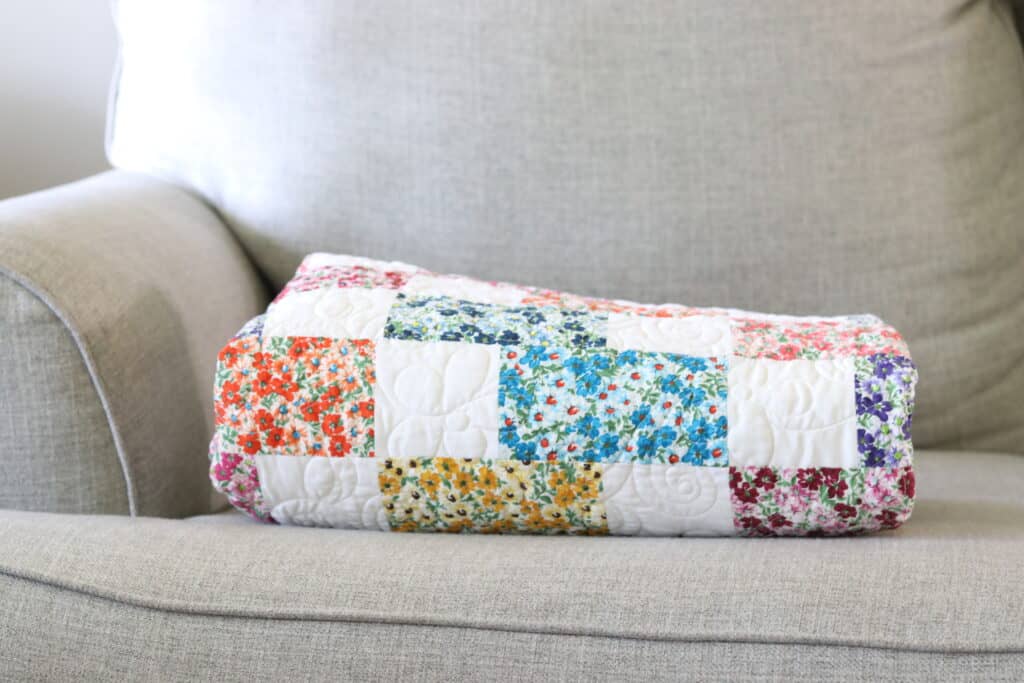 You can find this Prairie Garden Quilt Kit and so many more over on Etsy, click here!
I am so excited to be partnering with My Fabric Addiction to bring you this quilting tutorial!
Supplies Needed To Make This Quilt
This post may contains affiliate links, which means I make a small commission at no extra cost to you. As an Amazon Associate I earn from qualifying purchases.
How To Put Together The Blocks
I recommend starting by making a stack of floral rectangles and white squares. The pattern uses the floral rectangles randomly, so you don't need to pay much attention to the colors. Just set a floral rectangle down and line up a white square on the right side of the rectangle, right sides facing each other.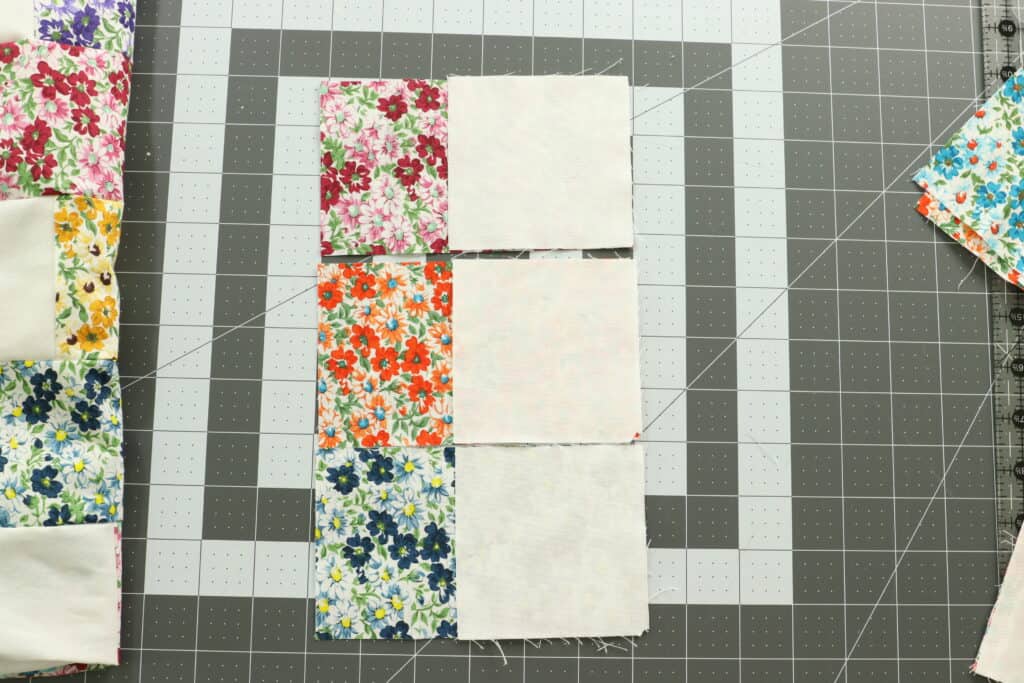 Once you have a big stack of those, head over to the sewing machine and sew a 1/4″ seam all the way down the right side of the block. This will join the floral rectangle and the white square.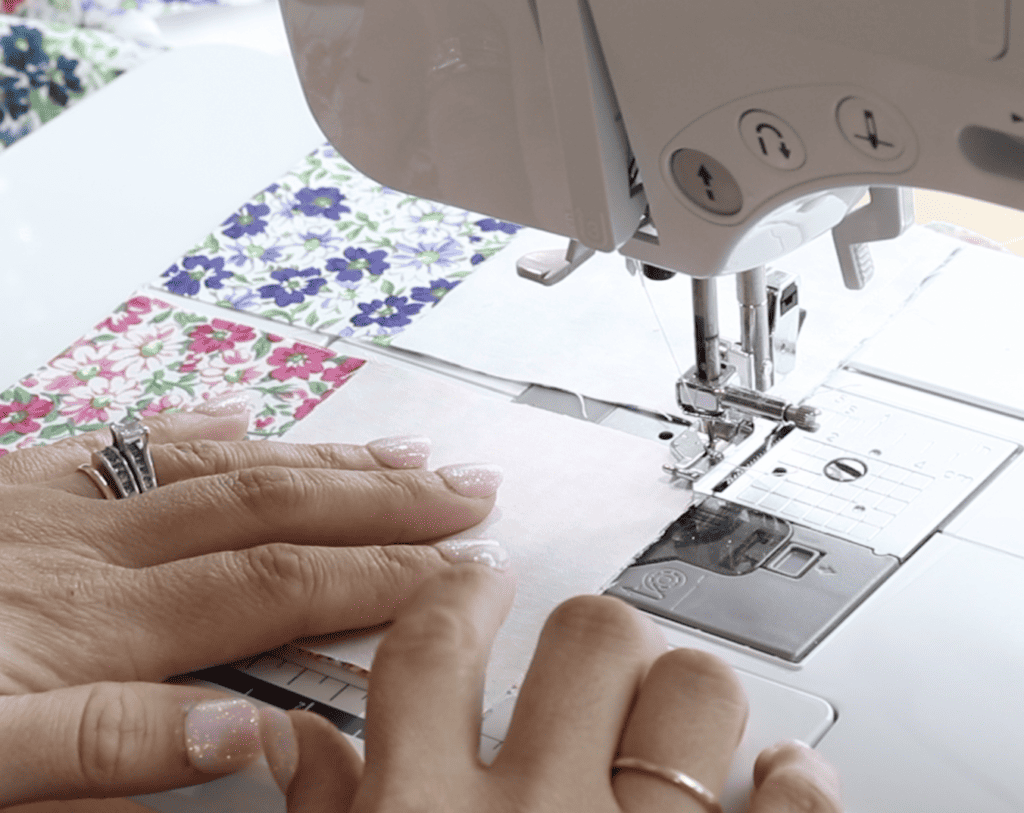 Like this: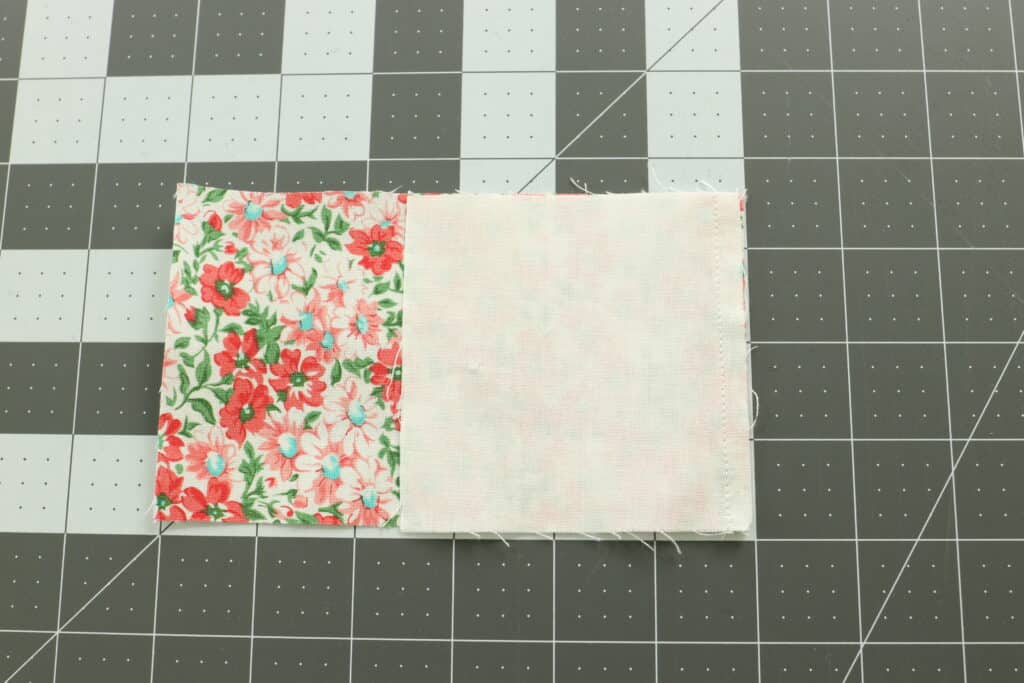 Sewing The Rows
After you have have sewn together all of the rectangles and squares, it is time to sew them into rows. There are 7 of these pieces in each row.
Stack 2 pieces right sides together with the white square from one piece touching the floral rectangle from the other piece. Like this: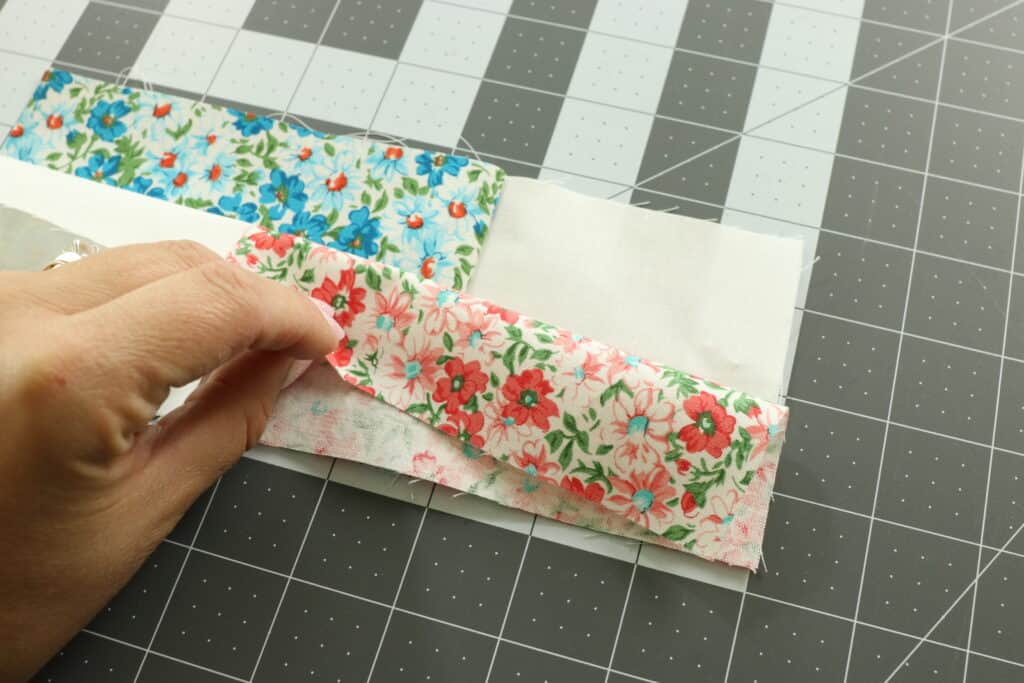 With those pieces lined up, sew a 1/4″ seam all the way down the short side of the piece, joining those two blocks together. Now you have 2 pieces joined, we need 7 total to complete the row.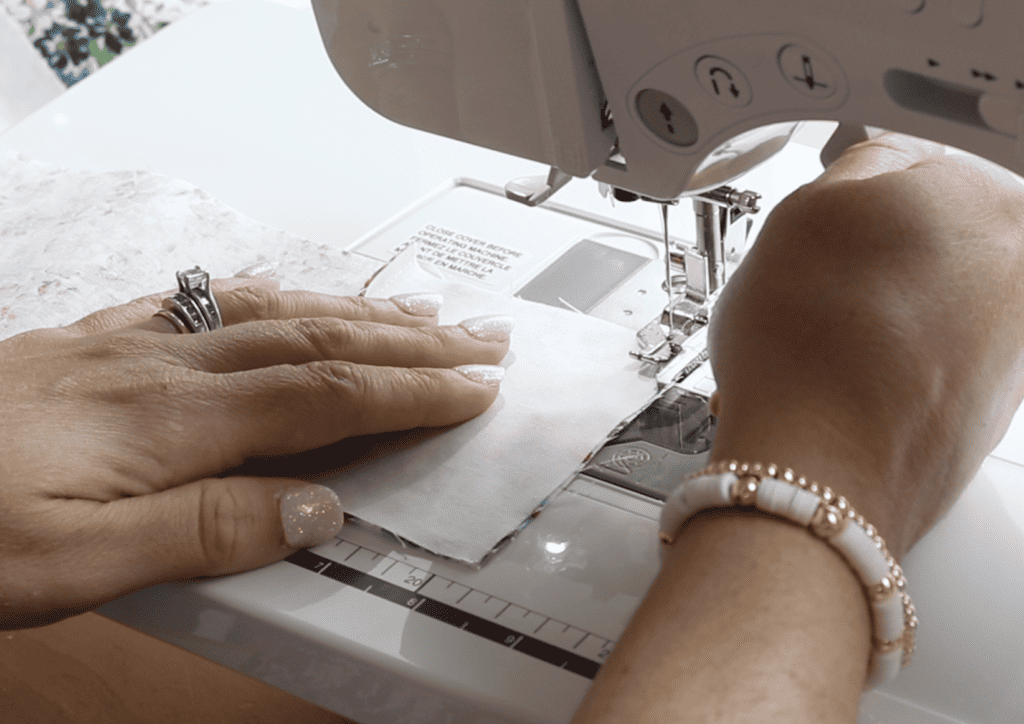 Piecing The Rows Together
Once you have some rows completed, it is time to begin sewing the rows together to complete the quilt top.
The pattern begins with a white square in the upper left corner. Lay a row out in that position. Match that white square with a floral rectangle from another row and place them right sides together.
Make sure your rows are alternating floral, white, floral, white on the ends. This will give the alternating brick pattern.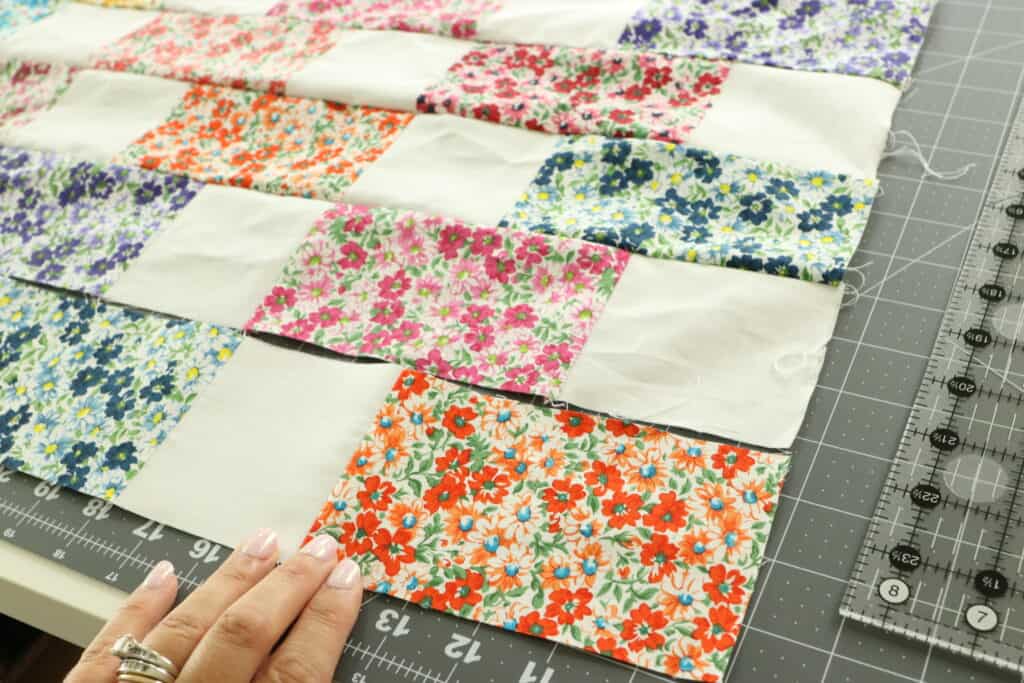 With the right sides facing each other, sew a 1/4″ seam down the entire length to join the two rows together.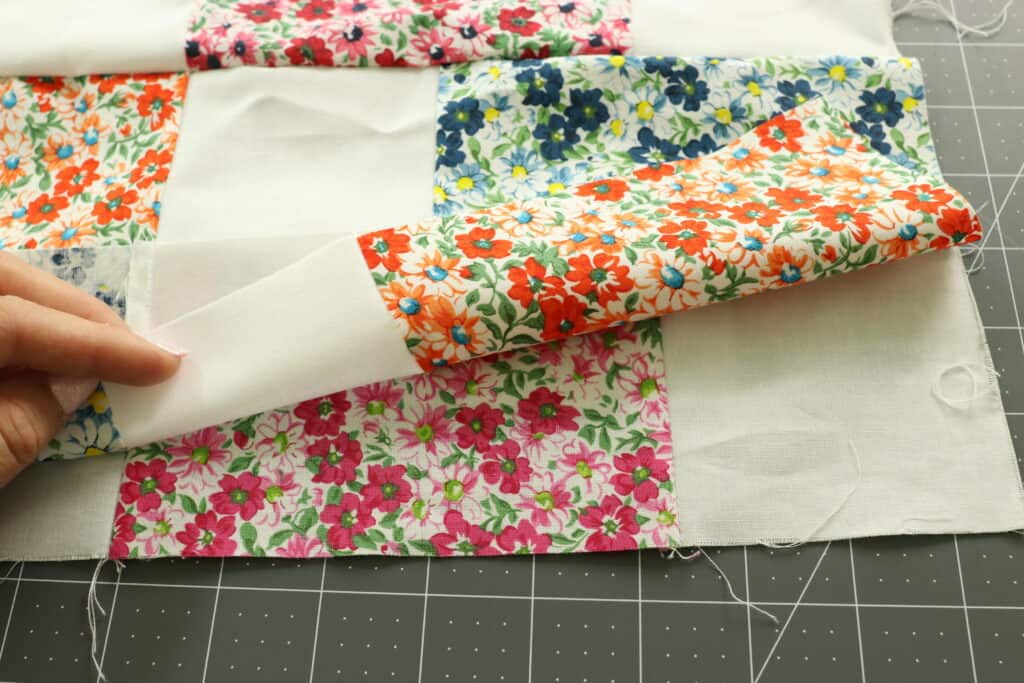 Continue adding row after row, alternating a white square and floral rectangle until all 24 rows are complete.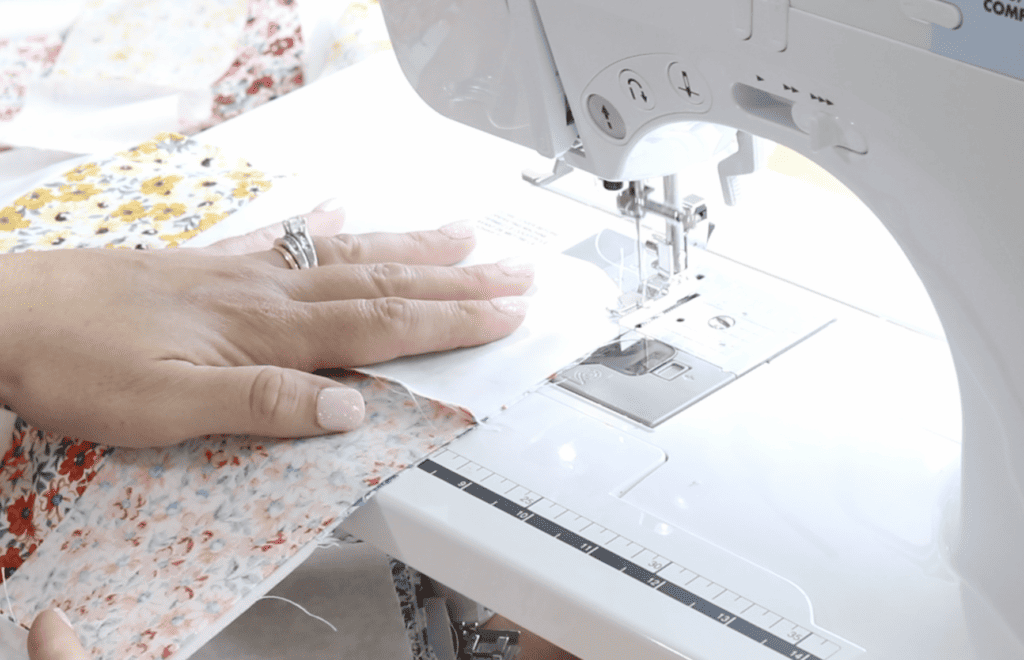 After your quilt top is complete, it is time to add your batting, backing and quilt! Next comes the finishing touch which is the binding!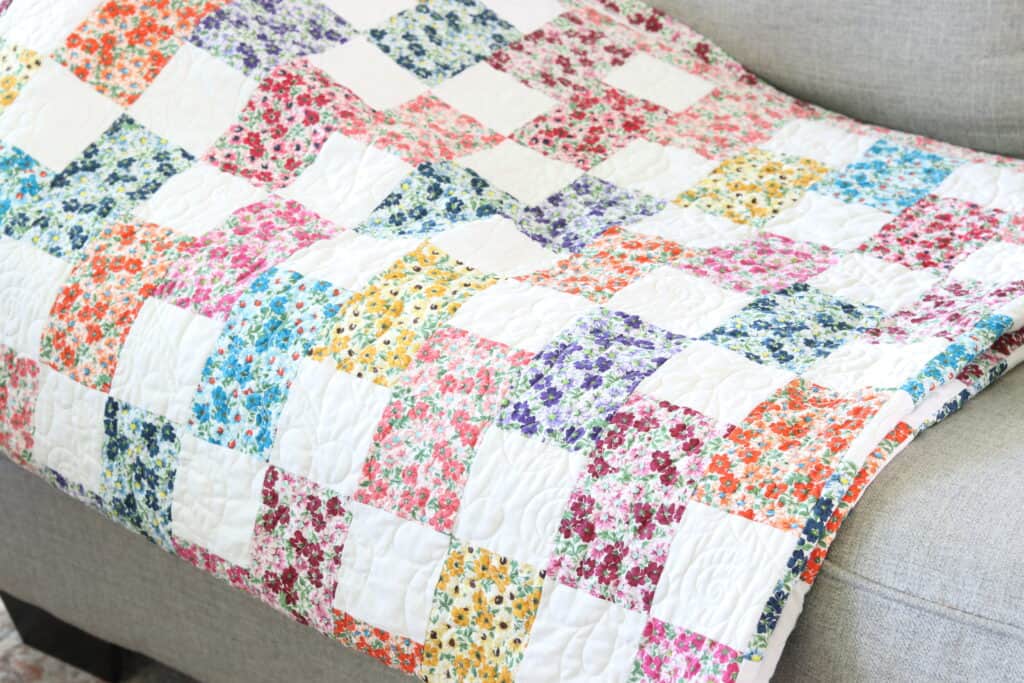 And that's it! Your Prairie Garden Quilt is complete!
Happy Quilting!