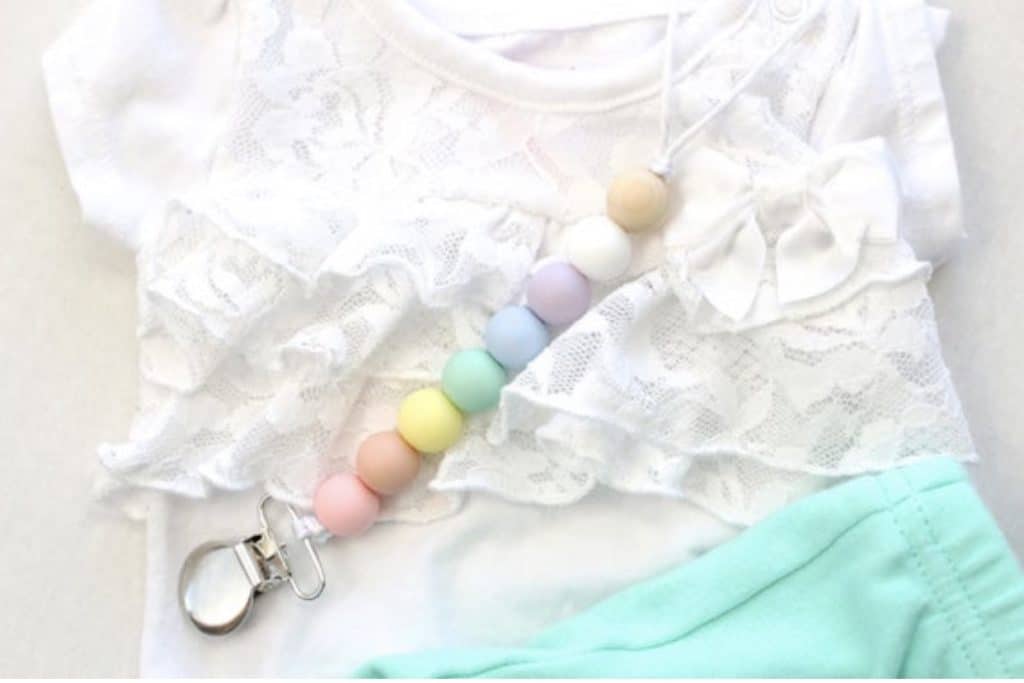 Join me as I share with you how to make these adorable, diy pacifier clips. These pacifier clips come in so handy if you have young children. Babies love to toss their pacifiers all over the place, so this pacifier clip keeps their pacifier clean and nearby.
Thank you so much for stopping by! This post contains affiliate links, I receive a small amount of compensation if you choose to purchase from my links (for example – as an Amazon Associate I earn from qualifying purchases). I only link to products that I know and love.
Safety First
These pacifier clips have small parts. If you choose to make these clips, please do so at your own risk. I want all babies to be safe so please be extra careful when you are putting this together. Never allow any child to sleep with this clip on or use it without being supervised. Every time you use this clip, pull on the strings and make sure that it is completely secure and isn't going to break.
Why Silicone?
These silicone beads are made of food grade, bpa free silicone. The reason I like these is because it's not dangerous for the child to chew on the beads as long as the pacifier clip is VERY secure. Again, always check the pacifier clips before giving them to your child.
DIY Pacifier Clip Supplies
You don't need many supplies to make these, I'll have everything linked for you to make it easy.
How To Make A Pacifier Clip
Cut 17″ of cord.
Use your lighter to melt the ends and then press the ends together to connect them. If you need to melt them a few times thats fine, just keep pressing them together to make sure they are fused together.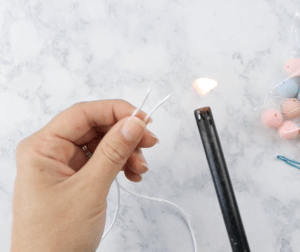 Pull on your cord to make sure it is very secure and will not break.
Attach the cord to the clip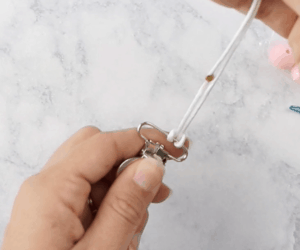 Using a paper clip, form a needle shape to be able to thread the beads easily.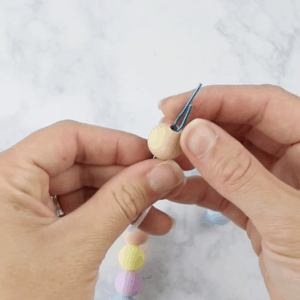 Place your silicone beads and I like to end on a wooden bead because I feel like that makes it more secure.
Lastly, tie a knot by the last bead and tug on it again to make sure everything is nice and secure.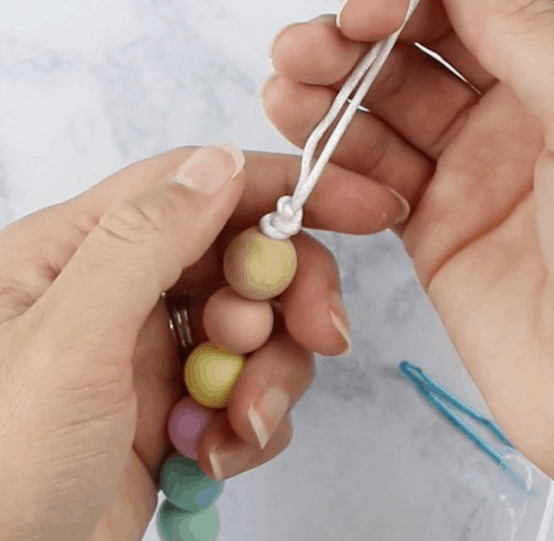 And that's it, now you have made a DIY pacifier clip! Again, always use precautions and keep your babies safe!! Thanks for checking out my tutorial! <3
Want to pin it for later? Hover over the image below until the red 'pin' button appears.