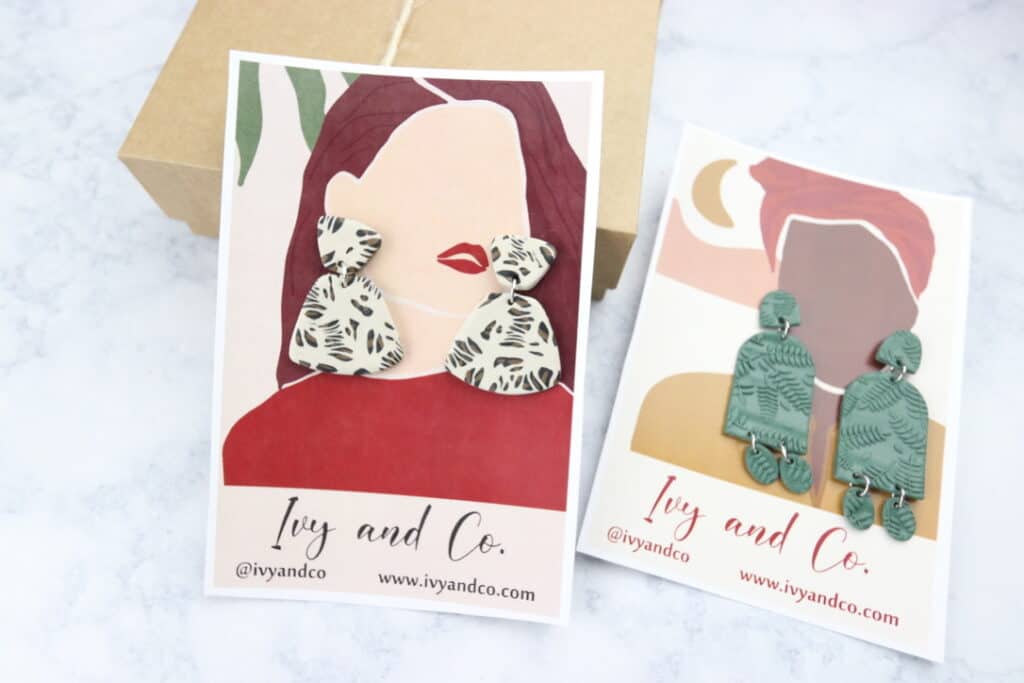 As a small business owner, it's important to have branded packaging that gives your customers a special feeling when they get their package in the mail. These earring display cards are perfect for the small clay earring shop owner!
Why Branding Matters
Branding is what sets you apart. You can have the most beautiful clay earrings in the world, but you can get lost in the crowd without eye-catching branding.
Branding helps you define your business. It can help you define what your brand means and stands for.
Branding also makes your business professional. Whether you are a solopreneur or you have a few employees, having brand identity sets you apart. From the colors you use, fonts and logos – they all play a huge role in the way your customers and potential customers view your brand.
Clay Earring Display Cards
We created these earring display cards with the small business in mind. You can download these images for a very small fee and have them forever.
Simply customize your cards with your branded fonts or logo and upload them to a site like vistaprint for printing. It's really that simple!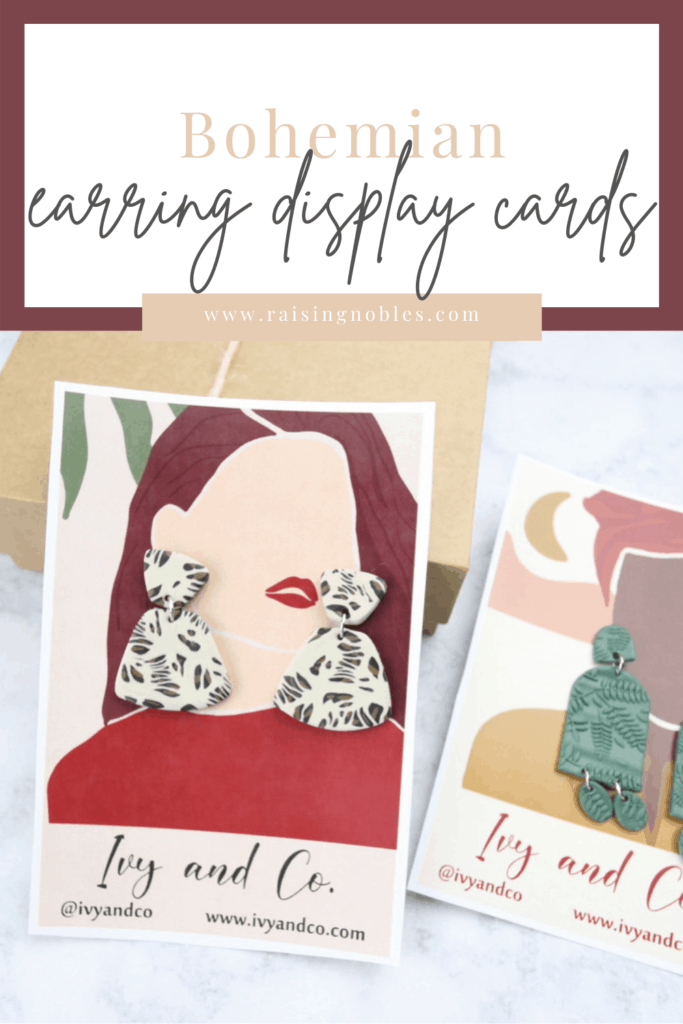 We noticed that there was a shortage of beautiful earring display cards, so with the help of my husband, we decided to create these for you guys.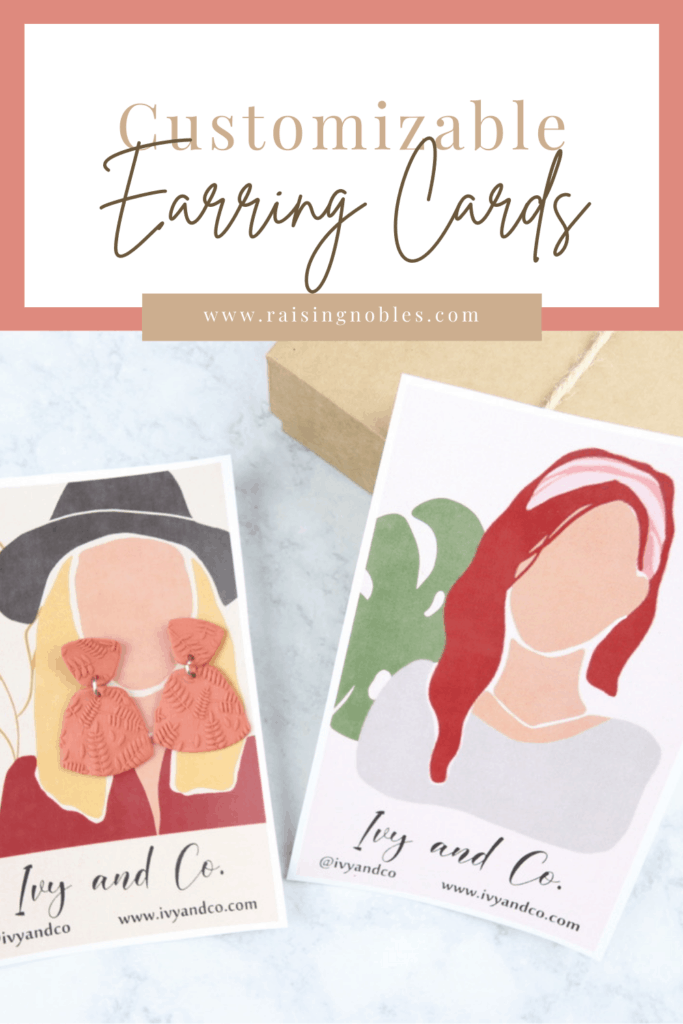 The password to get into my clay earring group on facebook is "clay4life". By typing that into the question box, you are agreeing to the group rules.