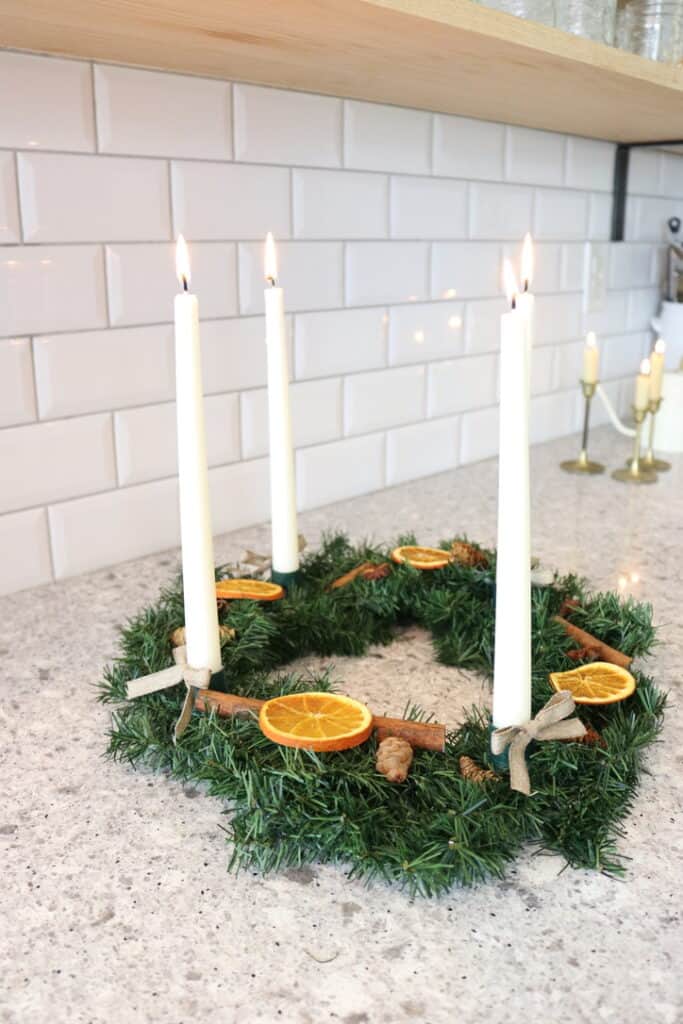 Join me as I share how to make an advent wreath. This simple, farmhouse style advent wreath is a lovely way to celebrate the Christmas season. Advent wreath traditions date back to the 1830s and are still used today to count down to the celebration of Christ's birth.
This post may contain affiliate links, which means I make a small commission at no extra cost to you. As an Amazon Associate, I earn from qualifying purchases.
What Is An Advent Wreath?
An advent wreath is used as a way of counting down to Christmas, Christ's birth. The advent wreath was first created in 1839 by a Lutheran minister in Germany. It is said that he made the wreath out of a cart wheel and placed red candles on the outer ring and white candles on the inner. The red candles were for each day in December leading up to Christmas and the white candles were lit on the four Sundays leading up to Christmas.
We will use the wreath on the four Sundays leading up to Christmas as a way to stop, reflect, pray and talk about Christ's birth.
During our Sunday Advent meetings we will read books with our kids and talk all about the Christmas story.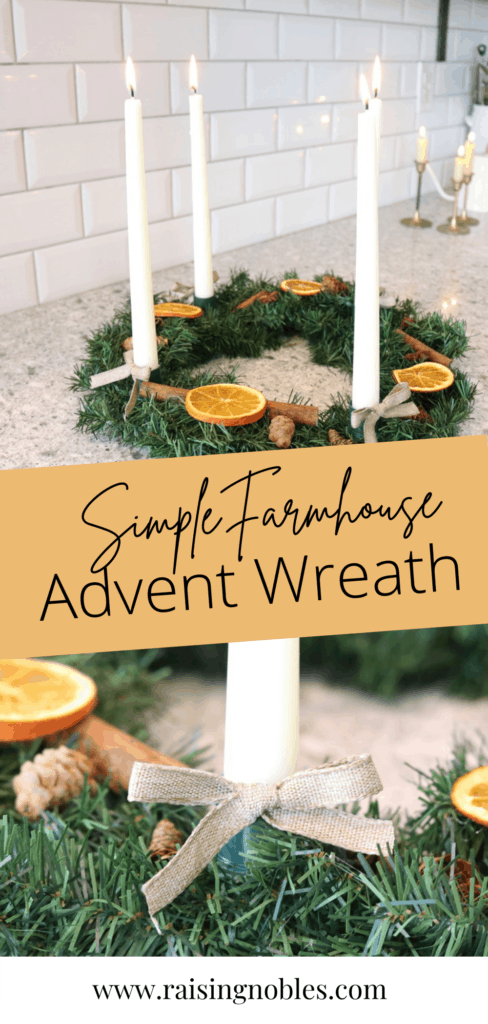 How Do I Use An Advent Wreath?
Most people today use the wreath as a way to countdown to Christmas. For instance, on Sundays, you can set aside time to light one of the candles, read a few bible based advent books, read part of the Christmas story in the bible and pray.
Every family will use their advent wreath in different ways and that's totally fine! Do what works best for your family.
Favorite Christmas Picture Books
If you are looking for some great picture books for reading aloud to your family, while you light your advent candles, here are a few of our favorites.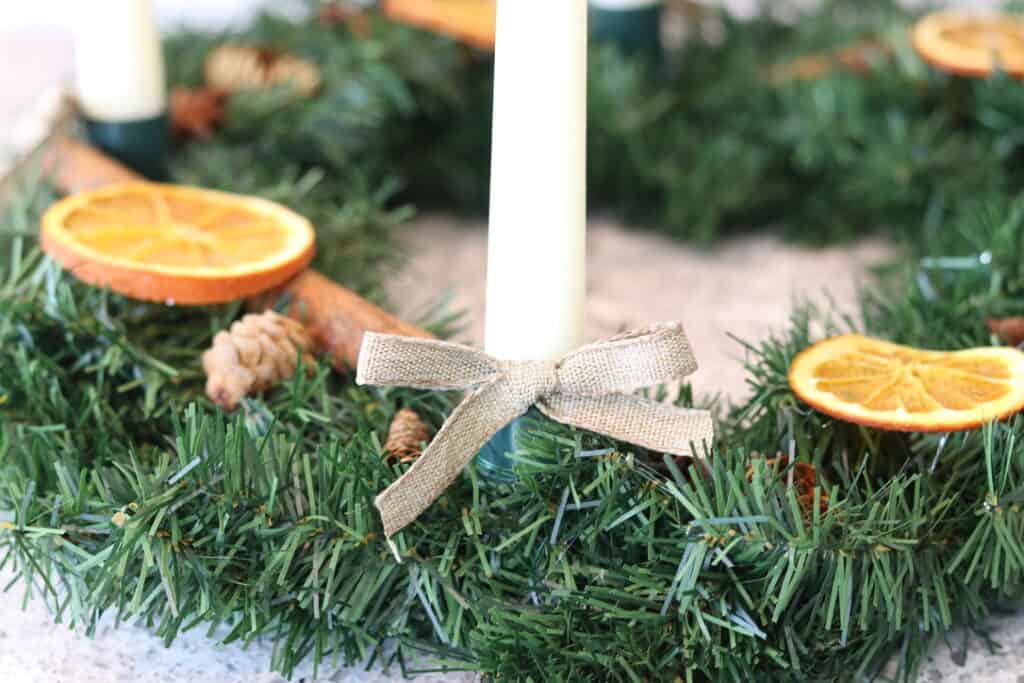 How To Make An Advent Wreath
For this simple, rustic, farmhouse advent wreath, you will only need a few supplies:
Wreath Form – mine is 18″ from Michael's
Candles – tapers
Star Anise
Cinnamon Sticks
Dried Oranges
Burlap Ribbon
Floral Wire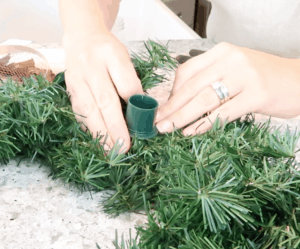 Place the candle holder in the wreath and wrap two of the evergreen wires around the candle holder to create a little "holder" for the candle spike. Then load the candle spike up with hot glue and place in the little hole you created in your wreath. Hold it in place until the candle holder dries.
Next, use green floral wire to wrap around the candle spike to further secure it to the wreath. We don't want any candles falling over!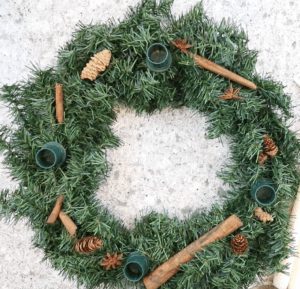 After the candle spikes are secured, dry fit your cinnamon sticks, star anise, pinecones and oranges. Just place them around and move them as you need to make everything look right.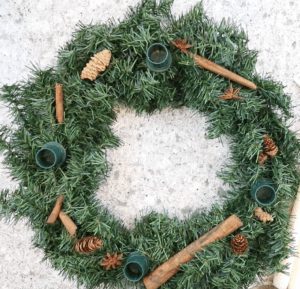 Once the position of everything looks good, use your glue gun to glue everything in place.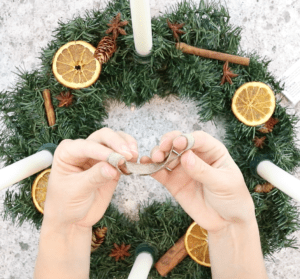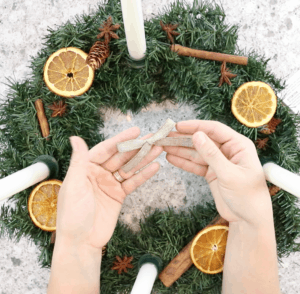 Then place your candles in the holders and grab your burlap ribbon. Make a simple bow and glue it onto the bottom of your candles.
That's it!