In today's tutorial I am sharing how easy it is to make polymer clay hair clips. In this tutorial I will walk you through all the steps and by the end, you will know how to make hair clips.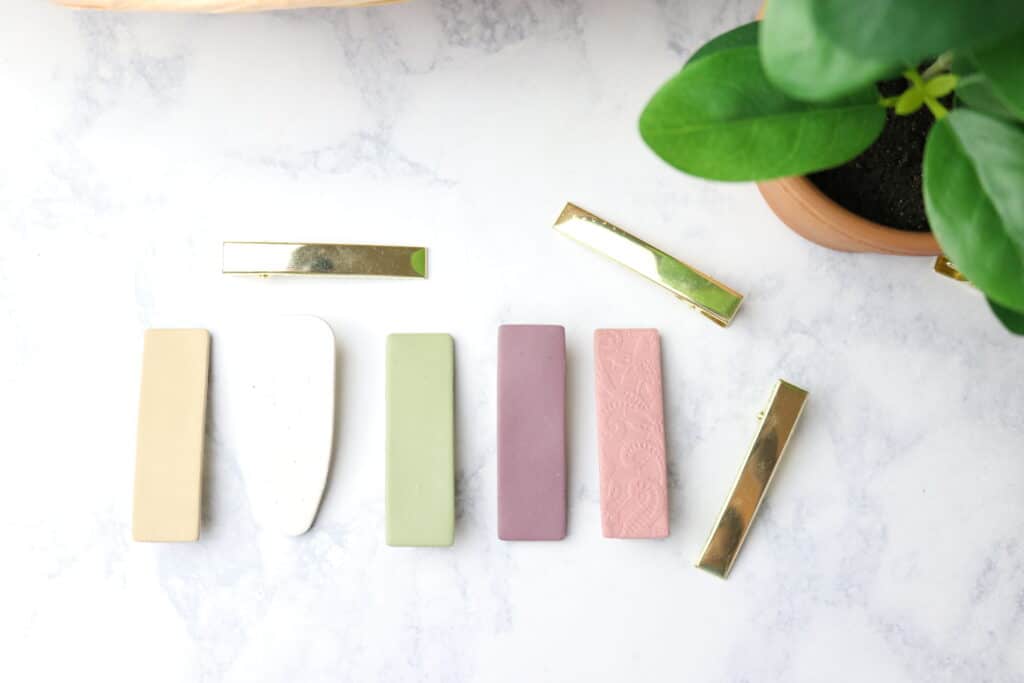 I fell in love with polymer clay almost exactly a year ago. It was right around the time that polymer clay earrings were becoming popular and I remember seeing some clay earrings and thinking they were so pretty! Then when I found out how simple it was to make them myself, I knew I had to try.
Now fast forward to today and now hundreds of thousands of people have watched my videos about polymer clay and so I am here again today, sharing about a new way to use polymer clay – by making polymer clay hair clips.
Polymer Clay Hair Clips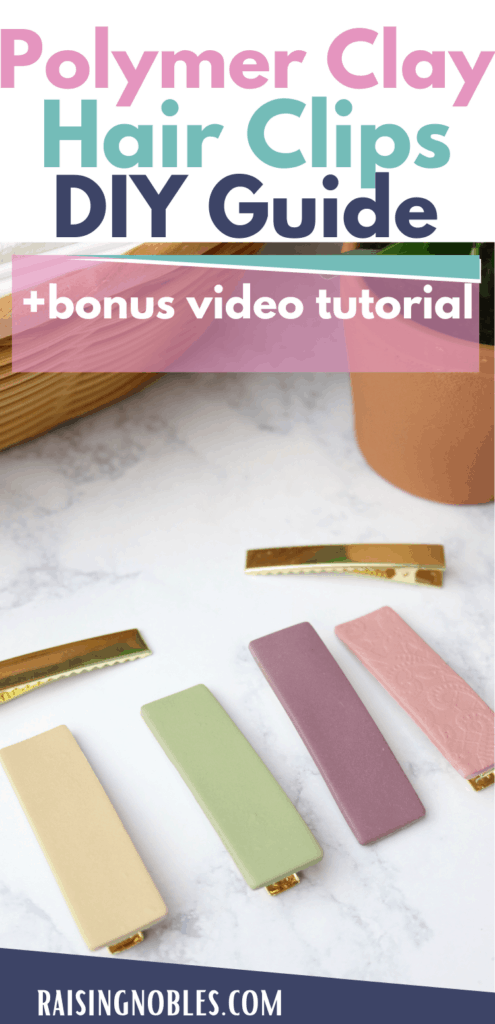 These polymer clay hair clips are incredibly simple to make. You will only need a few items like polymer clay, a clay cutter and hair clips. There are a few other supplies that will make this process of making hair clips much easier, and I will go over those as well.
How To Make Hair Clips
These hair clips are very simple, so let's go over everything you need to know to make them.
Supplies For Clay Hair Clips
This post may contain affiliate links, which means I make a small commission at no extra cost to you. As an Amazon Associate, I earn from qualifying purchases.
First you will need to get cutters that are a good fit for your clips.
Condition your clay(if you don't know what conditioning is, watchmy complete guide to polymer clay here). I like to use a pasta machine to condition my clay, but you can use an acrylic roller if thats all you have.
Lay your clay on a flat surface and cut your shapes with the polymer clay cutters.
Place your polymer clay pieces on a baking sheet and cook in a 275* F oven for about 25-30 minutes. Your pieces should be soft and flexible once cooled.
Using the loctite 60 second glue, use a toothpick to apply a thin layer all over the top of the alligator clip.
Then press the polymer clay piece onto the top of the hair clip, making sure to center the hair clips on all sides of the polymer clay piece.
Allow the pieces to dry completely and then they are ready to use!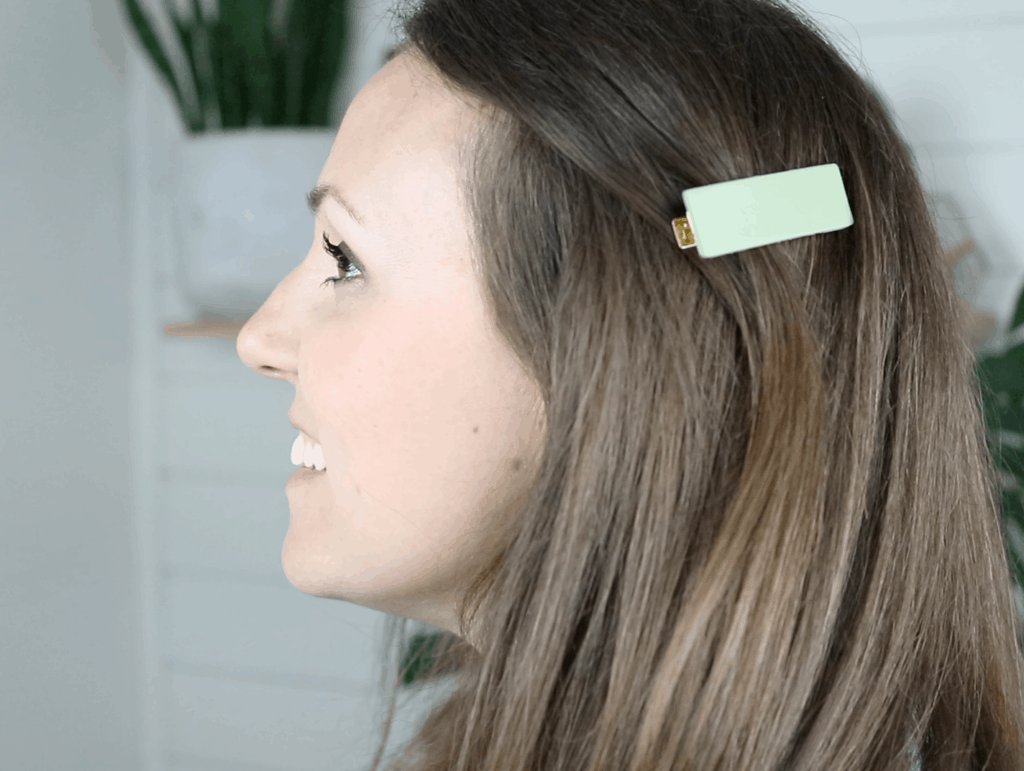 I hope you enjoyed this tutorial about how to make polymer clay hair clips!