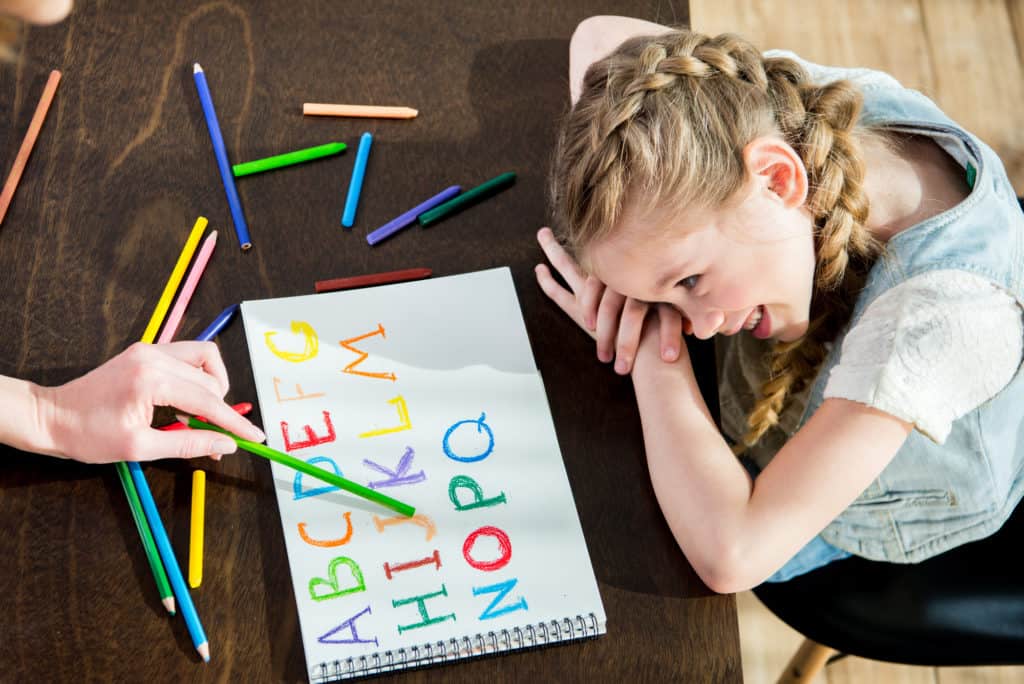 As a homeschooler, I am always on the lookout for deals on school supplies. Today I am sharing with you the ultimate list of amazon homeschool supplies. I am covering everything from pencils, to paints, to educational games and even curriculum!
Why Amazon?
I love amazon because of the quick shipping and great prices. It's not often that I can beat amazon's prices at target or a similar store.
The ease of just clicking a few buttons and having the supplies I need right on my doorstep is such a blessing. I am so thankful I don't have to cart around my 4 kids from store to store to get all the homeschool supplies we need.
Today I am sharing with you a list of homeschool supplies on amazon. I hope this list is helpful if you are new to homeschooling or just want some ideas of supplies you can get from amazon.
Let's dive right in.
Thank you so much for stopping by! This post contains affiliate links, I receive a small amount of compensation if you choose to purchase from my links (for example – as an Amazon Associate I earn from qualifying purchases). I only link to products that I know and love.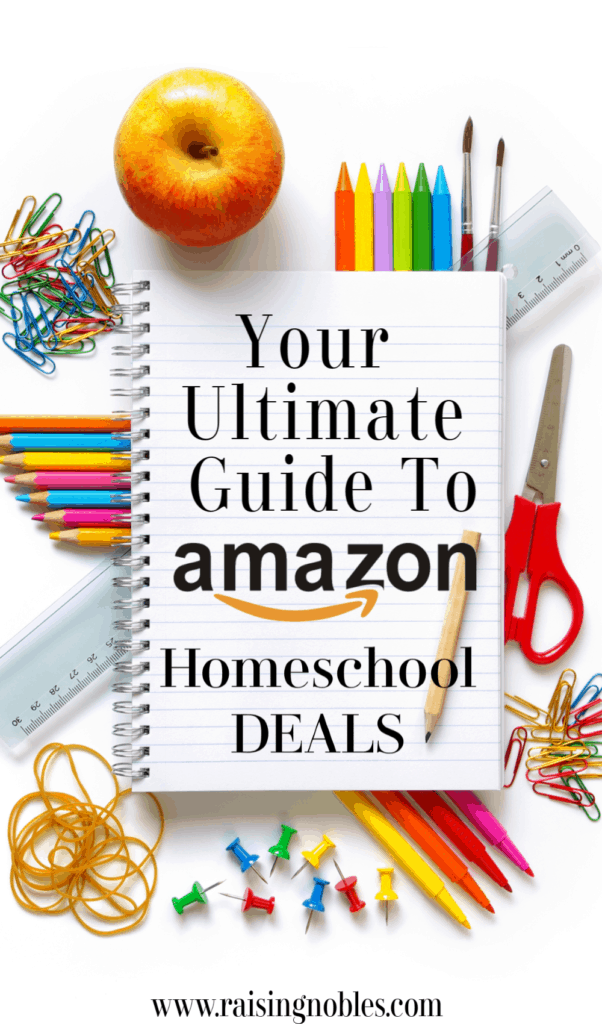 Arts & Crafts Supplies From Amazon
These crayons are a favorite in our home. The colors are incredibly vibrant, they last forever and are really hard to break. And for $5.00? What more could you ask for?
And if you have a crayon destroyer in the fam 😉 check out these crayons. They are virtually indestructible, unless you leave them out in the sun…ask me how I know, ha!
These watercolors by faber-castell are another favorite. They last FOREVER and the colors are vibrant and easy to work with. Again, $7? You can't beat that at the local craft store.
For markers, we love to keep a few of these packs on hand. My kids tear through markers so I like to keep back ups at the ready.
My kids love to draw their own creations. I love this paper because it's more durable than regular printer paper.
General Homeschool Supplies From Amazon
Would I even be a real homeschooler if I didn't mention the fact that I refuse to use any pencils other than ticonderoga? I'm mostly kidding, sorta 😉 But these are for real my favorite.
I love to just grab a big pack of these on amazon to keep on hand as we need them. I love the color variety and it's easier than going to target to pick them out.
I love these white boards. I keep one in each of the kids school boxes. They are great for practicing letters, spelling test or math problems.
For a larger dry erase board, this one is great. I have one similar in size and I love the magnetic feature. I can hang spelling words or art study pictures on it. The kids also love drawing and writing on it. It's a must have, for sure.
Amazon Educational Tools + Toys
We love pretty much everything that Melissa & Doug creates. I love that their toys are safe and usually made of wood which means they will last! These pattern blocks are a favorite in our house.
All of their puzzles are our favorites. I love how well they are made and they really hold up to a lot of abuse. I have this state puzzle on my list. But you can't go wrong with any of their puzzles. My boys especially love the dinosaur ones.
This little educational game is awesome for pre-k and kindergarteners. Ours has gotten a lot of use! Again, it's wooden, so it's hold up to a lot of use.
I've had my eye on this clock for a while now, I think I will order it when my boys learn to tell time this coming school year. I've heard such great things about it. Melissa & Doug is the bomb 🙂
Okay, one last melissa and doug toy. This play money set is a great way to teach your kids about money and counting money etc. Perfect for pretend play and education. Win win.
Homeschool Curriculum On Amazon
Okay I'm going to share with you a few curriculums you can actually buy on amazon. Can you believe that? I didn't realize until recently that there are quite a few homeschool curriculums right on amazon. I love that.
Our favorite math curriculum! We LOVE Math Lessons for a Living Education and you can order it right from amazing for $20! Score!
The bible curriculum we did last year is also on amazon! If you want to see a look inside of this fantastic curriculum, check out my youtube video review, here.
We love these explode the code books. They are a phonics mastery book and we use it to supplement our core language arts curriculum. I love that my daughter can just grab one of these books and work on a few pages without needing any help. It's perfect for waiting for her brothers at karate or for long car rides.
We used this foundations phonics curriculum for my twin boys last year. I love that it's on amazon!
The social studies curriculum we used last year is also on amazon!
And there is also some science curriculums from Masterbooks on amazon as well. I haven't used this one, but I have heard good things about it.
And how could I not mention BOB books?! These are fantastic little readers. The full set is pricey, but we love these so much!
They even have complete homeschool curriculum sets. I have heard great things about Horizons.
Abeka is also a very well known and loved curriculum and they have that on amazon as well.
Favorite Games From Amazon
This game is a lot of fun. My kids never get tired of it.
This is another favorite, even my 5 year olds can understand the concept and play this game. We love it.
Another well-loved game/activity in our home. You have different pieces and you have to try to match the code. It's pretty difficult sometimes, but a lot of fun.
This one is for the youngsters. This sweet little game has cards with the bunny in different positions, you try to match the card by placing the pieces just right. It's really fun.
This might be my kids' favorite game of all time. They are always asking to play memory match and they usually beat me lol!
Okay that wraps up my favorite homeschool supplies from amazon. I hope this gave you some good ideas of how you can stock up on supplies you need right from amazon.
Happy Homeschooling!