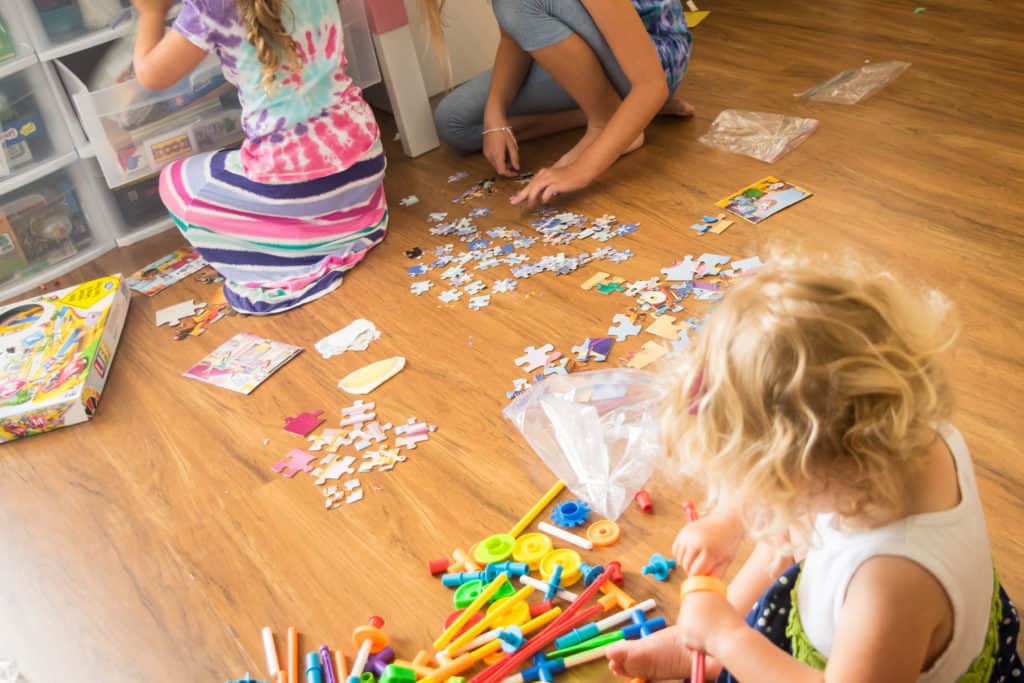 In today's homeschooling post, I am sharing some fun and quiet read aloud activities for all ages. These 24 read aloud activities are sure to keep your children busy during read aloud time, from toddlers to high schoolers, this post covers it all.
I made a recent video over on my youtube channel sharing about the importance of reading aloud to your kids, suggestions on how to fit it into your day as well as suggestions for books to read aloud. If you want to check out that video, you can find it here.
Many kids listen so much better if their hands are busy doing something. This is especially true for boys, but most kids have an amazing ability to work on something with their hands while they are listening. It's a great thing to do if your children have trouble sitting still, or maybe they don't want to, or maybe you are reading longer chapter books and there aren't many pictures to look at. These read aloud activities will help keep them quiet while you read and keep their minds engaged and help you get more read aloud time in.
So I'm going to share with you read aloud activity ideas for toddlers all the way through high school.
Read Aloud Activities For Toddlers
Probably the most difficult age in my opinion, when it comes to homeschooling or reading aloud is when you have sweet little toddlers running around. Toddlers bring so much joy and fun to our homes, but it's no secret that they are little attention hogs and don't know how to sit still and listen for longer than like 5 seconds 😉
So these are activities I often use for my toddler while I am trying to squeeze in some read aloud time for my big kids.
These are perfect for tiny hands, the crayons are sturdy and bright. This is a great option.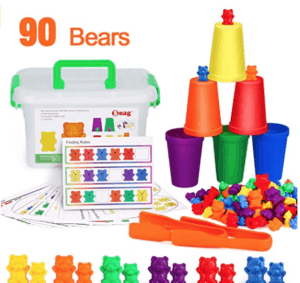 Another great one are these counting bears. As your child grows there are more activities that they can do with these bears, but for the young ones, they enjoy sorting them and using them to sort and learn their colors. I like these little sensory grabbers for use with these bears as well. They last forever, in fact I was just at my mother in law's house last week and she showed me a tin full of counting bears that she has had since my husband was a baby.
If you have an older toddler, the Melissa and Doug puzzles are fantastic and very well made. The pieces are giant and very easy for little ones to hold and use.
A nice chunky set of pattern blocks is fun. Some pattern blocks are tiny, so make sure to get the larger ones if you plan to allow your toddler to use them. My 20 month old can't put the right pieces in place, but she still enjoys placing the pieces on the papers because she sees the big kids doing it.
We love these so much. They come with a little paintbrush that you fill with water and as they "paint" on the pages, colors show up. We use these in church or in the car and they have been a favorite since my first child was born.
We usually think of these for older kids, but my 20 month old really enjoys playing with these. They are definitely a choking hazard so I only let her use these if I'm right with her, but she has a lot of fun stringing the beads onto the pipe cleaners. Keeps her busy for a loooong time 😉 I also have heard great things about the Melissa & Doug lacing kit, I haven't gotten it yet, but I have had my eye on it for a while.
When all else fails, give them the snacks 😉 We all know snacks help to keep kids quiet. A little bag or bowl of raisins or goldfish will keep my daughter happy for quite some time.
Read Aloud Activities for 5-10 Year Olds
My kids have been loving the pony beads and pipe cleaners. We also got a pack of letter beads so they can write messages on the beads. I love finding bracelets around the house with messages like "I love Mom" or "I love Pop" it's sweet and a great way for them to practice their spelling!
My boys still love the Melissa & Doug puzzles. They are by far our favorite puzzles, I love how sturdy they are. They last a really long time and hold up to a lot of abuse. We a few dinosaur ones and a fish one and a few others too.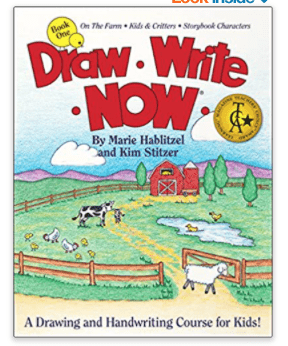 Some of our favorite drawing books are the Draw Write Now books, we also like the "My first I can Draw". This is a great read aloud activity!
I feel like most kids love legos. This is a favorite for us during read aloud time. I love the creativity that legos encourage and they keep them busy for hours.
We have a few different sets of pattern blocks, but they are all basically the same. These are a very nice quiet activity during read aloud time.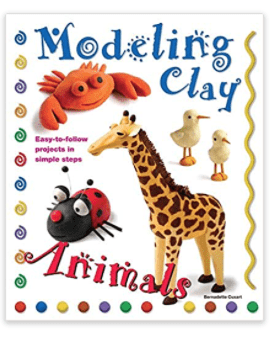 We love this modeling clay book. My daughter is really into modeling clay right now and she uses that book to help her create different animals. Play Doh is a classic and I usually give the kids some dull butter knives and some rolling pins and they love it.
Coloring books, Watercolor Painting or Paint By Number
We love to keep high quality coloring books on hand, like these by Dover. I also keep a stock of watercolor paper and each of my kids has a watercolor set and they really seem to enjoy using watercolors while I read.
These little rods are used for Math I believe, but if you google it, there are worksheets and things you can print off for free and my kids love doing these. They are kind of like pattern blocks, but a little bit different.
If your child is old enough, knitting or crocheting during read alouds is a great activity
My daughter loves her potholder loom. She can quietly work on that while I read.
A little sewing kit is fun for kids to practice sewing. I haven't been able to find any that I love, so I have a few ideas for kits to add to my Etsy shop. I'll link them here when I get them listed.
Activities For Older Kids
What DOESN'T Work During Read Aloud Time
I find that games cause too much disruption. I think it just takes too much brain power and they inevitably end up talking and interrupting, so we generally stay away from games during read aloud times.
Those are all my ideas for keeping your kids busy while you read aloud. I hope the suggestions are helpful to you and that you can fit in more read aloud time in your days!