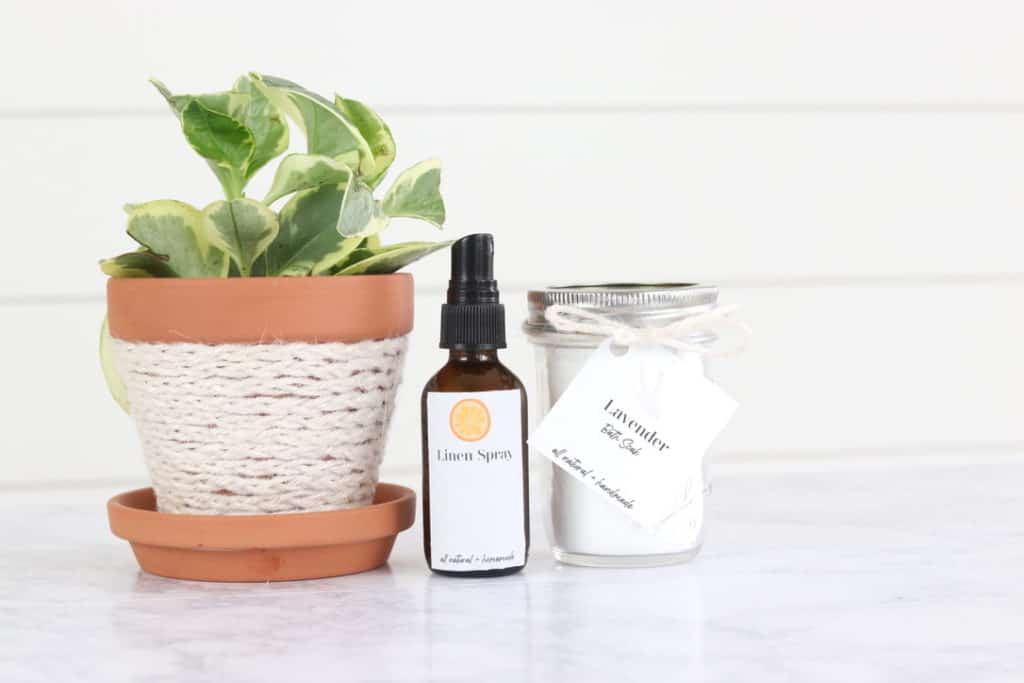 Mother's Day is right around the corner and for us DIY-ers, it's time to start thinking about what we will make. Making a homemade mother's day gift definitely takes a little planning ahead, but with these 5 simple and budget-friendly DIY gift ideas, you will be on your way in no time. Join me as I share 5 DIY Mother's Day Gift Ideas.
This post may contains affiliate links, which means I make a small commission at no extra cost to you. As an Amazon Associate I earn from qualifying purchases.
Polymer Clay Earrings
Polymer clay earrings are a fantastic, very inexpensive and fully customizable Mother's Day gift idea. Is your Mom into florals? Muted colors? Black? Cheetah print? Neon colors? You can literally make clay earrings to go with any style or preference.
I will not be going into detail on how to make these in this post, because I already have a post explaining that here and a youtube video tutorial here.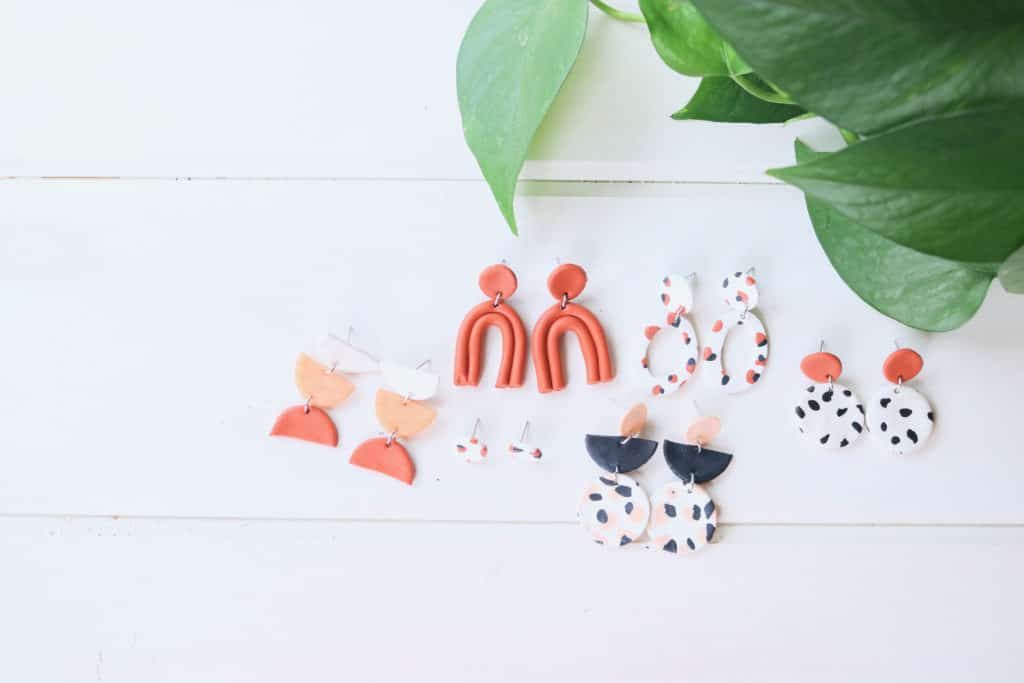 Homemade Anti Aging Face Serum
This homemade natural anti-aging face serum is so hydrating and soothing to the skin. The oils and essential oils in this face serum are anti-aging by promoting collagen, reducing fine lines and hydrating the skin. It is so gentle and versatile, this face serum will work for most skin types.
Again, I have a blog post sharing how to make this Mother's Day gift, you can check that out here and my youtube video tutorial here.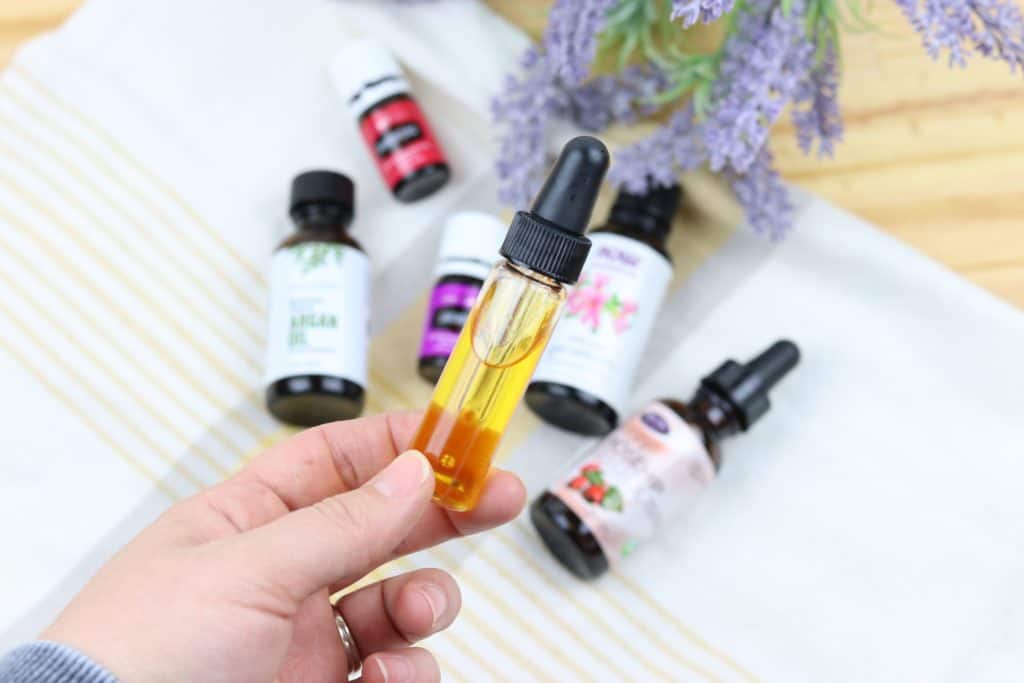 DIY Mother's Day Epsom Salt Soak
Who doesn't love a good epsom salt soak after a long day? This lavender epsom salt soak is so relaxing and the perfect Mother's Day DIY.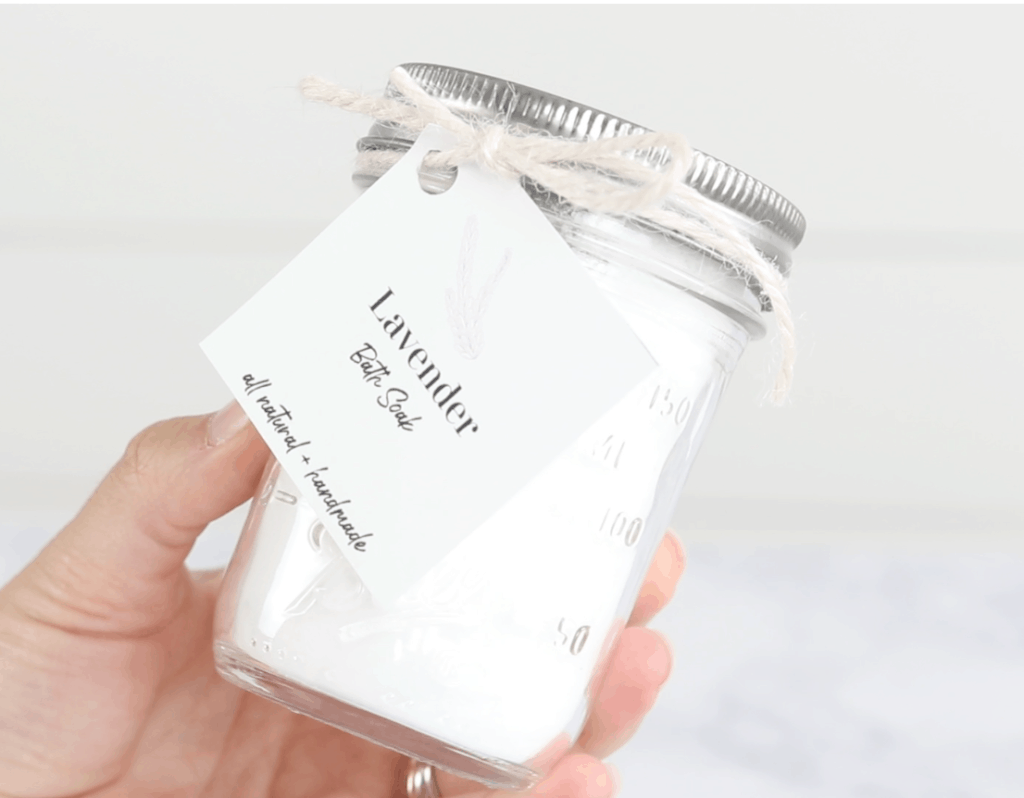 Combine all ingredients in the jar and shake to combine. You can add a piece of twine and use this FREE PRINTABLE LABEL to make it look cute 🙂
DIY Linen Spray
This room spray uses essential oils rather than artificial fragrances to refresh a room. This spray is perfect for spraying bed linens, couches, carpets, you name it! I love having fresh batches of this stuff in my home and it makes a wonderful DIY Mother's Day gift!
1 tsp Rubbing Alcohol
water
Combine all ingredients in a 2 oz spray bottle and shake well. Add this CUTE FREE LABEL to your diy linen spray.
DIY Braided Twine Pot
This has to be my favorite DIY in my Mother's Day gift ideas for this year. I love the texture and the simplicity. The braided twine looks beautiful against the terra cotta pot. Pop a plant of your choice in the pot and voila! You have a fantastic diy mother's day gift!
terra cotta pot
twine
hot glue