In today's post I am going to be sharing my best tips for how to start an Etsy shop and be successful as an Etsy seller. My Etsy shop has served us very well over the last 8 years and I am excited to share my best tips and tricks on how to get started on Etsy.
Opening My Etsy Shop
I have mentioned it before, but my Etsy shop has been an incredible way for me to be able to make an income from home over the last 8 years. Even as a busy mother of 4 young kids, homeschooling, activities etc, I am still able to operate my Etsy shop in such a way that isn't stressful and that brings in a very good income right from home. I am able to fit my work into the little pockets of time throughout my day and it has been a huge blessing to our family.
Because of what Etsy has done for our family it is something that I am super passionate about and I really love helping and encouraging others who are interested in starting an Etsy shop. I love seeing other women gain freedom from the 9-5 or working outside the home by taking matters into their own hands and taking the leap into opening an Etsy shop.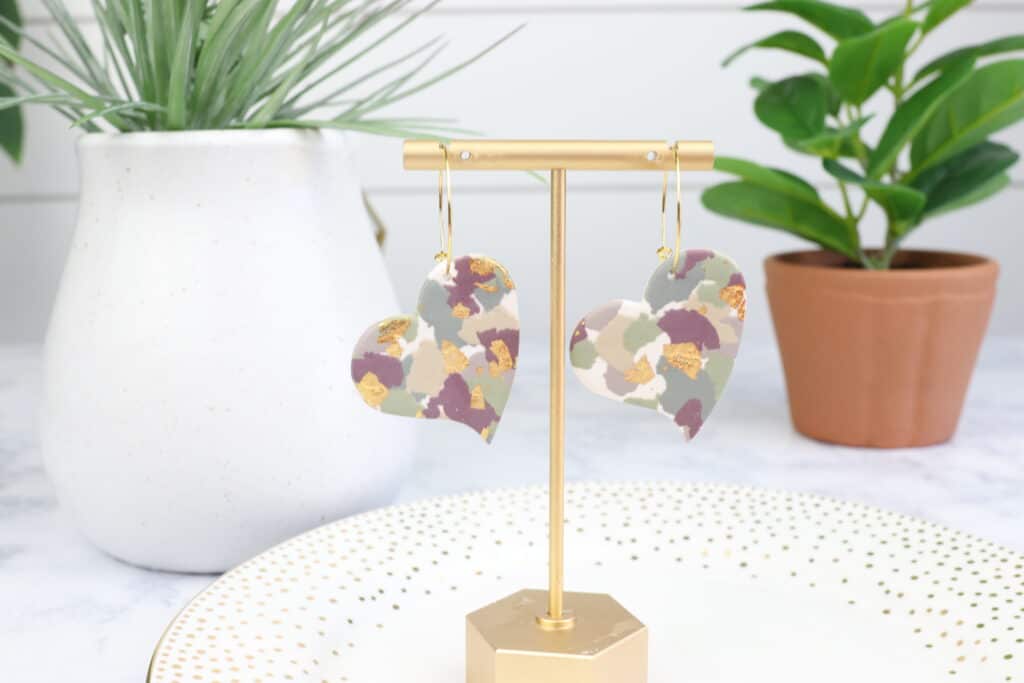 Tip #1 Find A Product In A Proven Niche
The first tip is finding a product to sell that is in a proven niche on Etsy. What I mean by that is finding other shops that have had success with similar products. I certainly don't mean copying someone exactly – but rather use it as inspiration. My Etsy shop started as a little girl's hair bow shop. My husband wasn't convinced it was the best niche because of how saturated that particular market is – and he was right, but I was able to put my own spin on things and do very well within that proven niche of girls hair bows.
Another great seller was boys bow ties. So look around, get inspiration and make sure you choose something that is in a proven niche on Etsy. Choose something that you are pretty confident will sell well; something that is popular or trending. You can create digital products, or items you make, or even antique/thrifted finds as well.
Tip #2 Obtain A Business License If Required In Your State
The next thing you will want to do is obtain a business license if it is required by your state. A quick google search should tell you whether your state requires a business license or not. In my state, a business license is required and it is something I can apply for online and pay a small fee($30) and they send me my license in the mail.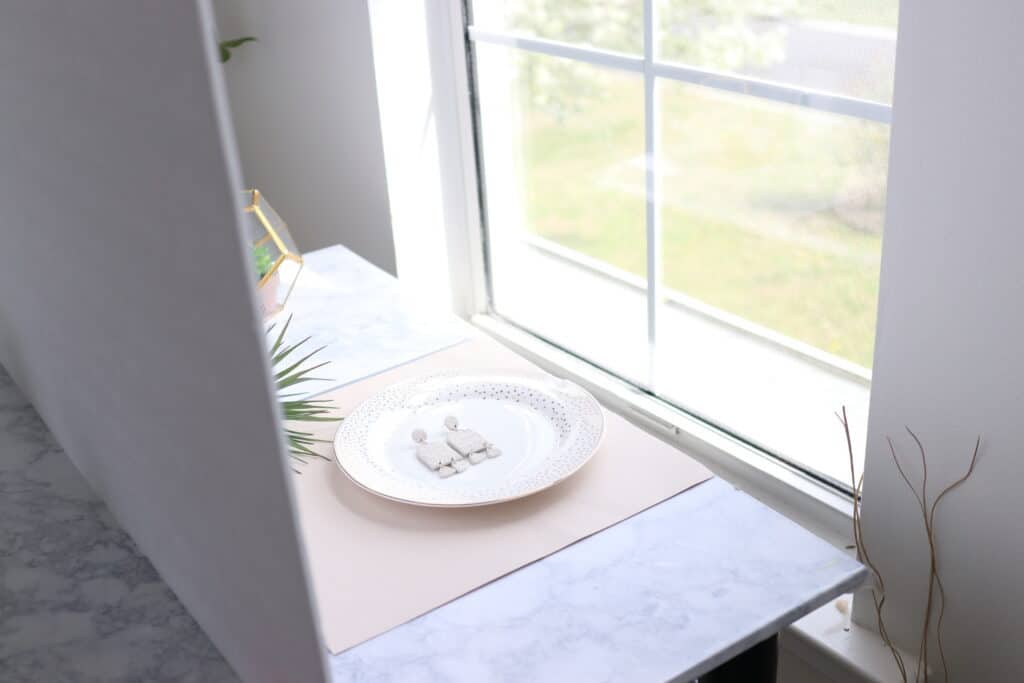 Tip #3 Create Your Account and Get Your Shop Set Up on Etsy.com
So you will create your account and put in your profile picture. Fill out your bio and make sure you are using keywords in your bio and shop information. If you will be selling polymer clay earrings, those are your keywords and you will want to put them everywhere Etsy gives you the option of putting words, haha!
You will also need to think about your shop name, which is very important. You want your shop to have a good first impression and often the shop name is one of those first impressions. Make sure you choose something that describes what your shop is about or what the "vibe" of your shop is.
Continue filling out all of the "about" sections and shop info until everything is filled in. Again, keywords and SEO is a huge part of getting noticed on Etsy, so take special care to include those things in your shop descriptions, titles, bio, about me etc.
A shop logo is a great way to start making your brand stand out and be memorable. Searching Etsy.com for logo ideas and inspiration is a great way to start. You can even purchase your logo through one of the very talented artists on etsy.com there are so many to choose from.
Another thing you will want to do is go ahead and reserved your shop name on instagram and facebook. It helps a ton to have the same names across all the social media platforms, so now is a great time to do that.
Tip #4 Product Photography & Listing Items
So once you have figured out the products you want to sell, obtained your business license and gotten your shop all set up – it's time to start listing your items on Etsy!
One of the first things you will want to do is do a little bit of research on product photography. I have created a super handy eBook all about product photography, so if you want a jump start on it, you can purchase that product photography eBook here. You will find out really quickly that product photography is incredibly important. If your photos are dimly lit or not framed properly, your potential customers are going to scroll right past your listings in the Etsy search. The more your listings get passed by, the Etsy algorithm is noticing that and your items will keep getting pushed further down in the Etsy search.
So it is imperative that you take the time early on to improve your photography skills. I'm not saying don't start until you are a professional photography 😉 I am just saying do the very best you can and continue perfecting that art as often as you can. It's not problem to update listing photos with better photos after you have listed them – in face, I encourage it! Photography takes time and it's something worth spending time and a little money on.
Here are my favorite entry level cameras that work well for beginner's getting started selling online.
Here is a tutorial on a DIY lightbox that you can make at home.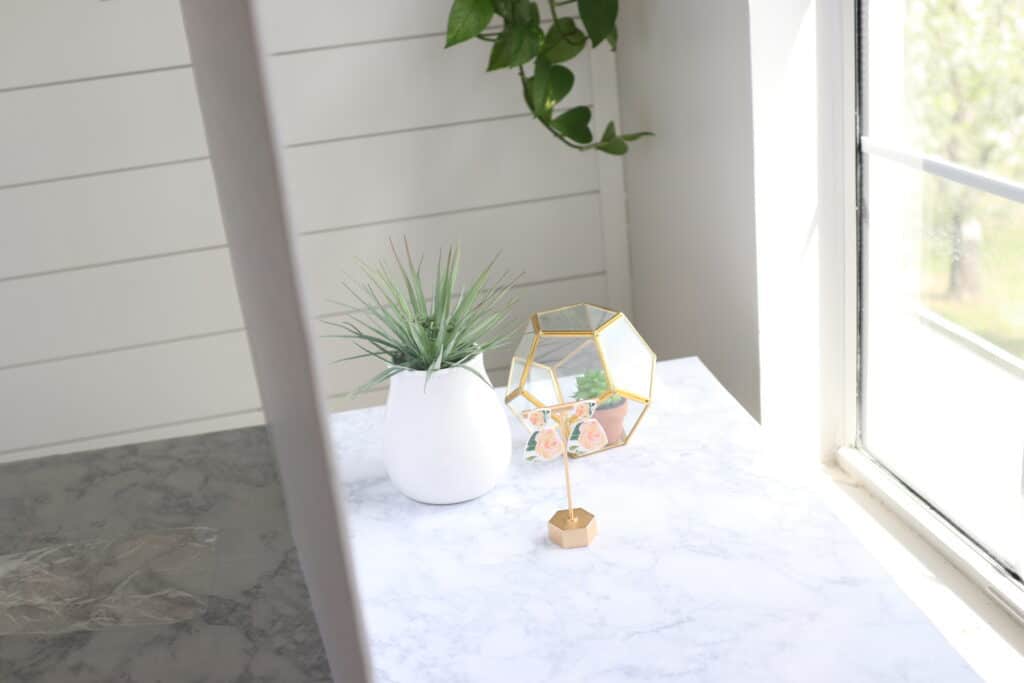 Make sure you put as many photos in your listings as Etsy allows. If you are selling blankets take photos in different settings, not just the same photo over and over again. Have someone hold the blanket, lay it over the chair, etc.
Keep in mind that your potential customers don't have the ability to touch and hold your product. So through your product photos you want your customers to be able to see how big it is, what the texture is like, how it would look in their home or on them etc. They are deciding whether or not to buy your products based on the photos your provide – so keep that in mind!
Etsy Keywords and SEO
Keywords and SEO are a very big part of getting your listings seen on Etsy. SEO stands for search engine optimization. Let's say you are selling polymer clay earrings, so your keywords would be "polymer clay earrings", let's say they are a "marbled" polymer clay earring, so you would add "marbled" to your keywords. These keywords will help Etsy "read" your listings better and when someone searches "marbled polymer clay earrings" it will be easy for Etsy to find your listings and show them to the person searching.
When preparing your keywords to write your titles, descriptions and tags in a new Etsy listing, you want to think about what the customer is typing in the search. For example, it is more likely that a customer would type "marble clay earrings" rather than "clay earrings that look like marble" or something like that. So you will want to have "marble clay earrings" in your title and tags and then multiple times throughout your description. You want Etsy to know for sure what your listing is about and the better your listings are optimized, the easier it will be for Etsy to find your listings and show them to a potential customer.
Tip #5 Shipping
This is a big one. After you get your items listed, you need to start planning how you will ship your items to your customers. When people purchase items from small shops, they are wanting an "experience". They want a special box or bag, with tissue paper, a special note, custom stickers etc. The more thought you put into this "experience" you give your buyers, the more likely it is that the customer will return to your shop for more orders.
My favorite place to get unique and eco-friendly packaging supplies is No Issue Co! No issue is a sustainable packaging company offering custom tissue papers, stickers, compostable mailers, recycled bubble mailers and more!
One of my favorites is their compostable, customize-able tissue paper. We designed this beautiful botanical tissue paper and have been using it ever since in our Etsy orders. Their website makes the process for designing your own tissue paper a breeze – and if they have questions or suggestions, they shoot you a quick email and you work directly with them to make sure your tissue paper is perfect.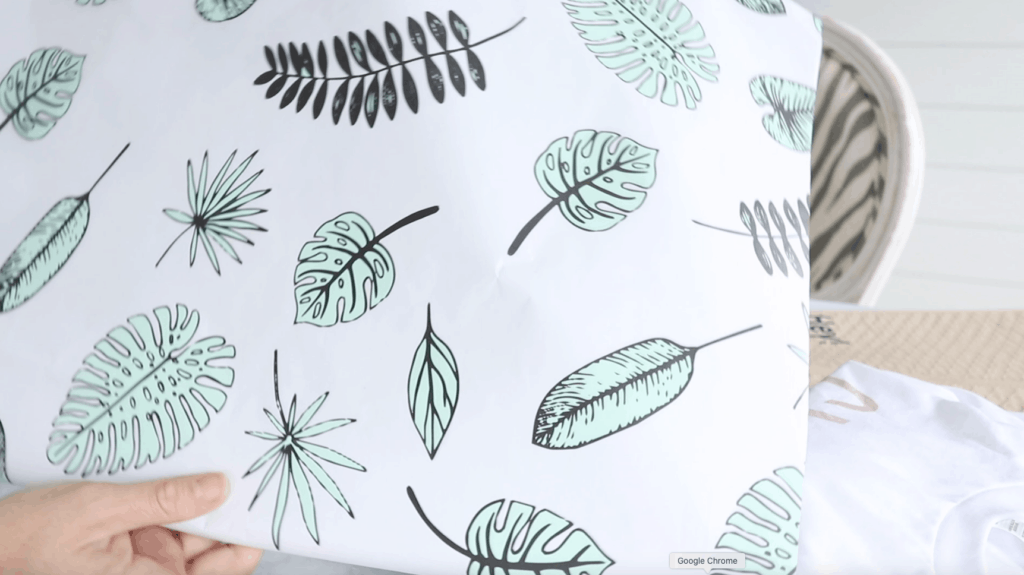 More recently I was able to try their compostable mailing labels and their recycled bubble mailers. I love how the mailers are available in multiple sizes and offer the protection of the bubbles inside the mailer.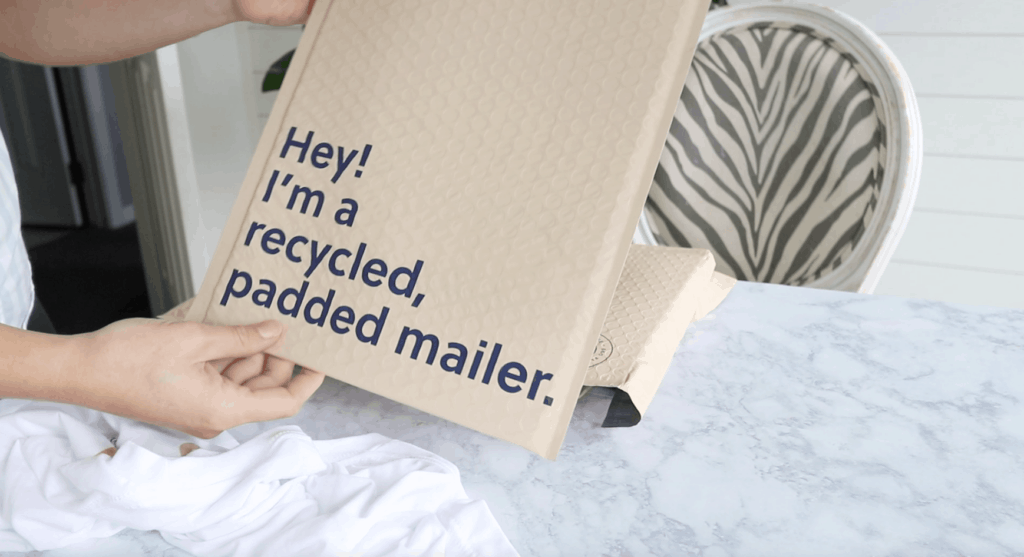 Not only is No Issue committed to being an eco-friendly resource for all of your packaging and shipping needs, but they also offer FREE shipping worldwide!! I just love what this brand stands for and I hope you will check out all they have to offer on their website, noissue.co
Tip #6 Be Patient
After you have your shop all set up and your listings set up and optimized, you need to be patient. It is going to take time for Etsy to see your listings and categorize them and it's going to take time for your listings to be shown to customers and people to click etc. The more your listings are clicked on, the more often your listings will be shown to customers.
While you are being patient, don't stop working! You will want to be working on your business everyday! There is always something that can be improved upon and it's important to keep working on them.
Work to improve your photography skills. Keep taking photos with different light and backgrounds etc. And the better you get, make sure you update your listing photos with the best photos you are capable of creating.
Another thing you can do is offer a discount code and give it to friends and family. That is a great way to get a few sales under your belt and practice shipping your items etc.
I hope this post gave you some helpful tips on how to start an Etsy shop. Make sure to leave me a comment if you have any questions or if I can help you in any way.