Join me as I share my favorite, tried and true crochet dishcloth pattern. This free crochet dishcloth pattern is my favorite because it uses only two simple stitches, making it a quick and easy crochet project.

There's nothing quite like a handmade crochet dishcloth. If you have never used one, you have to try it. There is just something about the sturdy cotton yarn that gives the perfect amount of softness, but also works great when you add a little elbow grease to get tougher cleaning jobs done.
Additionally, I love crochet washcloths because the patterns, sizes and colors are virtually endless.
This post may contain affiliate links, which means I make a small commission at no extra cost to you. As an Amazon Associate, I earn from qualifying purchases.
How To Make A Crochet Dishcloth
To make this free crochet dishcloth pattern, you will only need a few supplies. Also, you will only need to know two simple stitches to complete this pattern, so it is beginner friendly. And don't worry – if you don't know anything about crochet, that's what I am here for! I'll walk you through all the steps, even how to make the two stitches.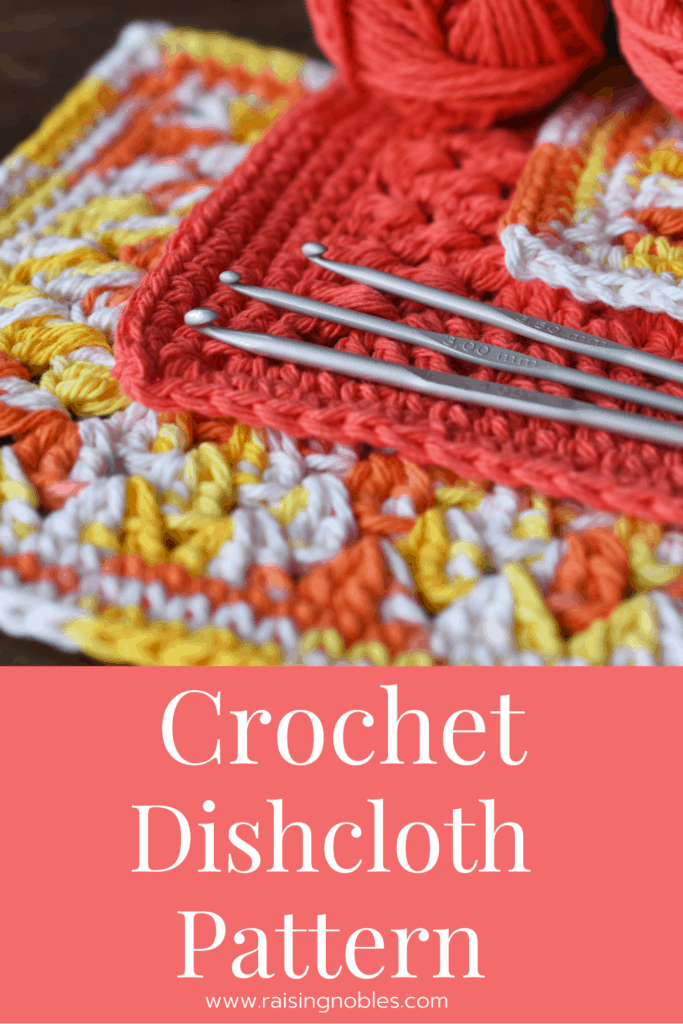 Crochet Dishcloth Supplies:
Free Crochet Dishcloth Pattern
Chain 27
In 3rd chain from hook, place double crochet(DC) and repeat DC all the way down the row
At the end of the row, chain 3 and turn your work
In next stitch, place single crochet(SC) and repeat SC all the way down the row
At the end of the row, chain 1 and turn your work
Repeat DC row and SC row until you are happy with the size of your dishcloth
End your dishcloth by using your embroidery needle to weave in the ends and you are DONE!